Just how much influence do Peter Lawwell and Mark Lawwell have at Celtic? Should Celtic fans be worried?
I've been writing a fair bit about the current "mini-crisis" at Celtic since our exit from the League Cup last Sunday.
That cup exit, combined with the lack of transfer activity as the end of the transfer window draws closer, has Celtic fans very restless and concerned.
In all the comments on my articles, and on Read Celtic's Facebook and Twitter pages, the same names keep cropping up over and over again.
Peter Lawwell and Mark Lawwell.
Celtic fans in general, are very quick to point the finger in the direction of the Lawwells.
I've been known to do it myself often enough.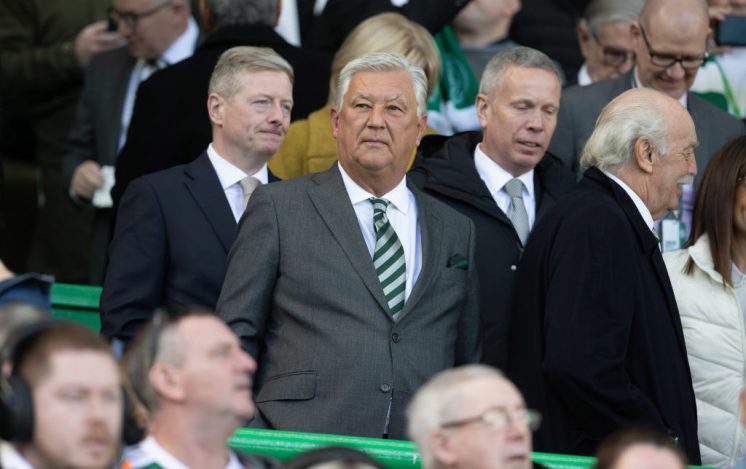 With good reason, to be fair.
But are we pointing our fingers in the right direction?
Before I delve into that more, I do have a very pertinent point to make.
Mark Lawwell is the head of scouting at Celtic.
Many will say he earned that role on merit and through the experience he gained as head of scouting and recruitment for the City Football Group for almost 10 years.
Up until this transfer window, you couldn't really argue too much with the way recruitment has gone with Celtic.
However, we do have to factor in Ange Postecoglou's influence in all of that.
The extent of which we may only be beginning to understand properly in this particular transfer window.
We cannot say this window has been a major success thus far.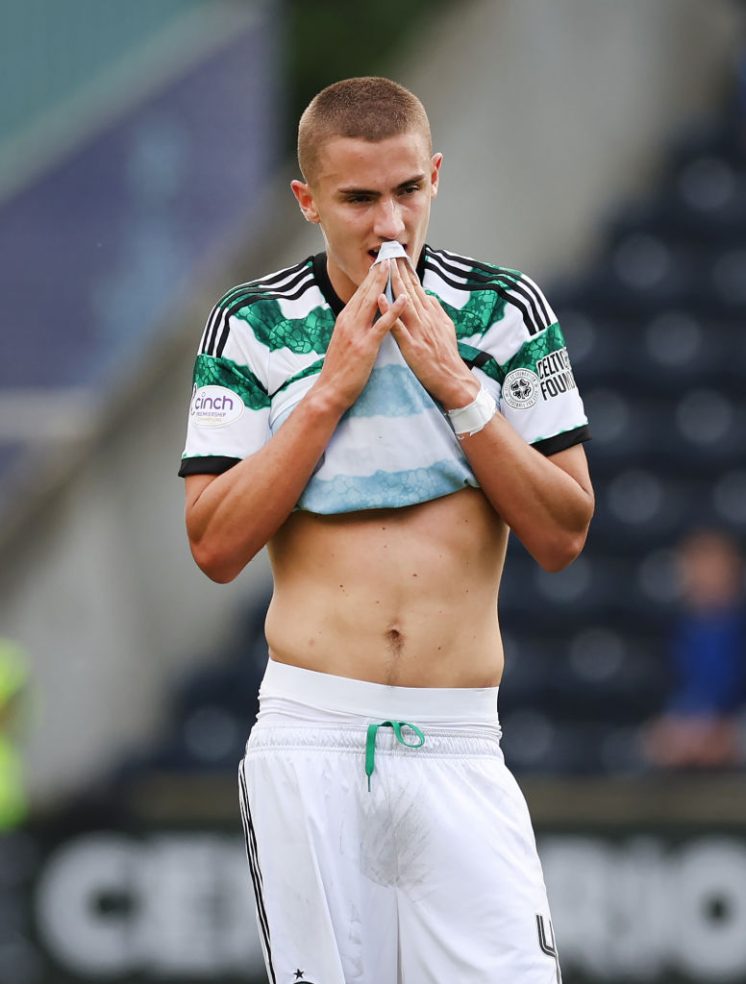 In fact, many fans are inclined to think it has been very underwhelming.
Now there may be many influencing factors in this.
Clubs might be holding us to ransom in the knowledge we have banked a sizeable sum from the transfer of Jota to Al-Ittihad.
They may also be doing this on the basis that we will have a sizable amount of revenue coming in as a result of Champions League participation.
Negotiations may be proving difficult with other clubs and constantly breaking down.
Or in the absence of Ange Postecoglou, Mark Lawwell might be finding it more difficult to negotiate deals in the European market, bearing in mind a lot of the players brought in during Postecoglou's tenure arrived from the far east.
A market Postecoglou knew inside out.
But I have to ask the question, why does this only happen at Celtic?
Other clubs don't seem to encounter the problems this club does, and they're always the same.
Well, they were up until 2021, then things changed under Postecoglou, but now it's as you were.
Whatever is happening, it's clearly evident something isn't right.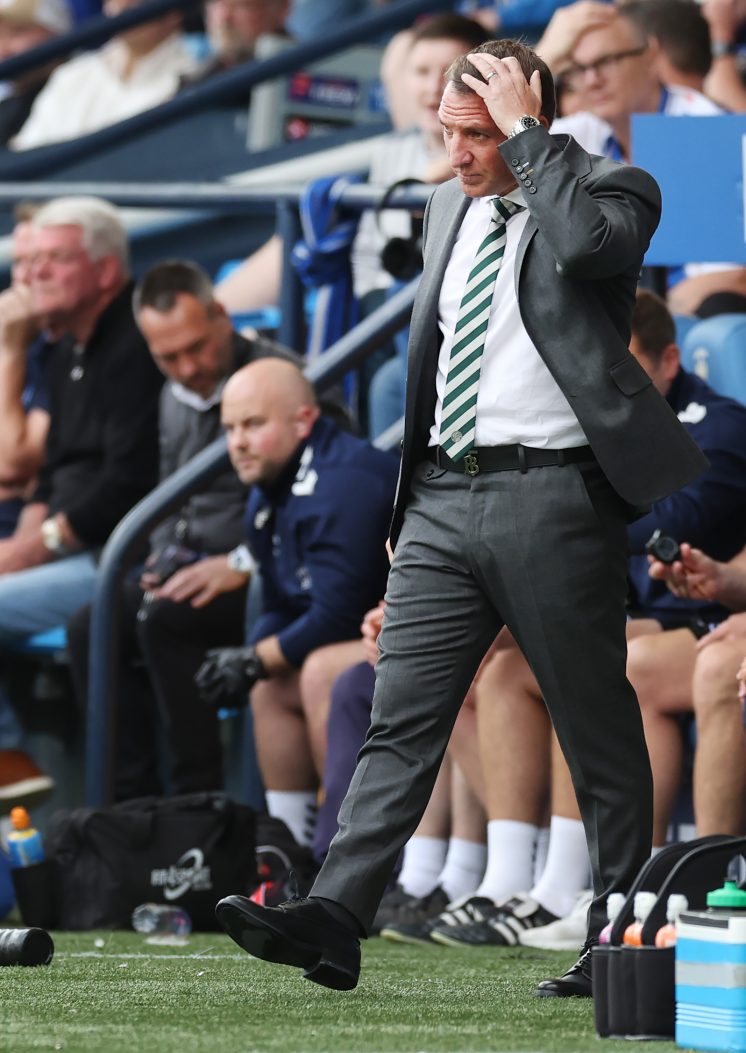 So, I'll make my point, if Mark Lawwell is struggling to provide the club with the kind of recruitment required to mount a challenge in Europe, is he succeeding in his role?
In essence, is he fit for purpose?
Would you say he is, if this transfer window closes with no further recruitment?
Now, I may be jumping the gun here, yesterday, the rumour mill ramped up a notch with the news we may be trying to sign Honduran International, Luis Palma from Aris Thessaloniki.
There's also been a lot of talk about a Kieran Tierney return to the club.
But that's all it has been, talk.
And until it becomes reality, I'll reserve judgement on Mark Lawwell till then.
But if Lawwell Jnr. does not deliver what Brendan Rodgers requires, and remember, Rodgers stated clearly last Friday that he will work with the players he's provided, then you could not say he's fulfilling his role, could you?
In that instance, who does he become answerable to?
Peter Lawwell?
You see where I'm going with this now?
Is Peter Lawwell going to fire his own son if he's not fit for purpose?
And therein lies part of the answer to the question I posted in the title of this article.
This is one facet of the influence that Peter Lawwell and Mark Lawwell have at Celtic.
An influence that is hard to break.
This is clearly evident, when you take into account Pater Lawwell's installation as Chairman of the club after the Covid season debacle.
Ultimately, however, the club in it's entirety has an agreed policy when comes to player signings.
So this is not solely down to Peter Lawwell and Mark Lawwell.
Fans and shareholders should be seeking clarification on what it is and why it is, as the policy is what controls what Celtic do.
Are Lawell Snr. and Lawwell Jnr. acting in breach of the policy?
Is this policy achieving the desired outcome?
What exactly is that outcome and what are the actions to achieve it?
Unfortunately, these kinds of questions can only be put to the board by shareholders at the AGM, but if by then the club is in a good place football wise, then nobody will care to seek answers.
A good place before the AGM would be top of the Scottish Premiership and playing some form of European Football after Christmas.
However, if we're not in that position, then hard questions will have to be asked.
There is a process that asks questions as part of setting a strategy for the club.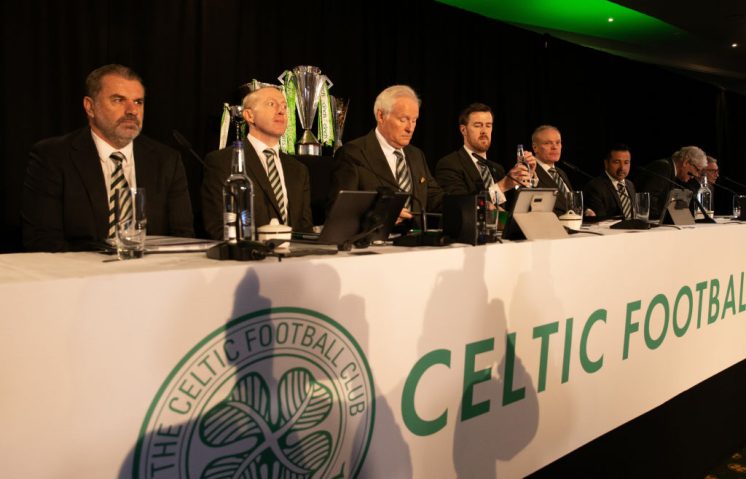 Please see the below excerpt from the 2022 AGM for clarity:
In reality, it's the lack of transparency that consistently raises suspicions about the influence Peter Lawwell has over the club, and to a degree now, the influence his son has over transfers.
We all know the level of influence Peter Lawwell had over transfers in his stint as de facto Director of Football.
We also know that this level of interference was what caused Brendan Rodgers to leave the club in his first stint as manager.
Is it a stretch to now think that Lawwell Snr. may have some influence over Lawwell Jnr., when it comes to transfer dealings?
It's food for thought.
But we would have to be pretty naïve to think Peter Lawwell does not speak to his son at all when it comes to player transfers.
In answer to the title of my article, we'll never know for sure the level of influence the Lawwell family has over our club right now.
We definitely won't be in a position to pressure them for answers to these questions at the next AGM if football operations are successful up to that point.
Then again, if football operations are successful, then people must be doing their jobs right, yes?
Right now, a big question mark hangs over whether Brendan Rodgers will be in a position to ensure football operations will be successful by the time the next AGM comes around.
It's clear that as of right now, he does not have the tools to be successful in Europe.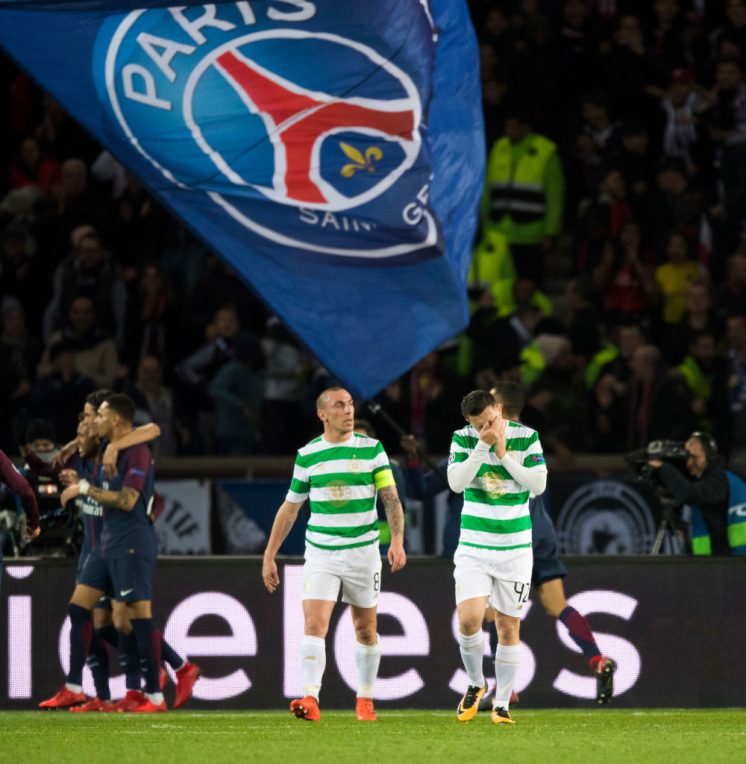 If injuries continue to mount, he may not even have the tools to ensure domestic success.
This is why the next 7 days or so will be pivotal in deciding how our season goes.
If we make the desired signings before the window closes, then this will placate people for a while.
How long it placates them for depends on how successful said signings might prove to be.
If we don't make the desired signings before the window closes, then I expect the hard questions to be prepared.
Right now, we're in Limbo.
By September 1st, we'll have a fair idea of exactly where we're headed.
Will we be any closer to knowing what influence the Lawwell's had on that heading?
Let's just wait and see…
---
---