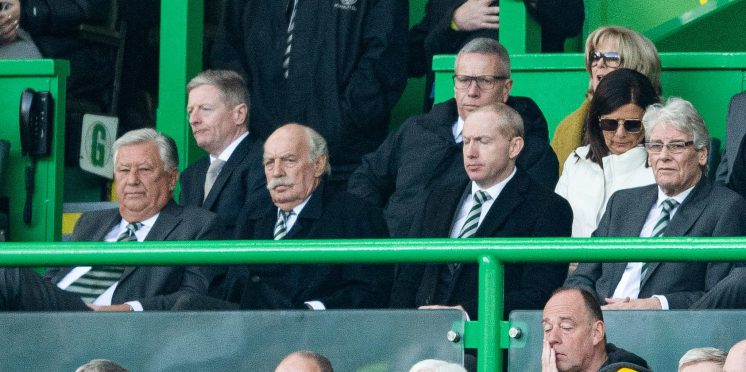 As the board's ambition steps under the glass ceiling once again, where to for Celtic from here?
So the transfer window is now closed.
The last few days promised much, but in the end, delivered well short of expectations.
Nobody is shocked.
Numb, unfeeling, apathetic, might be more appropriate.
These were the feelings of old, all too familiar feelings, and now they're back again.
As the song goes, "Hello darkness, my old friend, I've come to talk with you again."
That old darkness is back, cast by the shadow of the Celtic board, which envelopes Celtic Park entirely.
I know the pro-Lawwell Brigade will pile it on once they read this, but maybe when I put some context into this, they might think differently.
One can but hope.
When Ange Postecoglou came to Celtic, it looked as if the club had finally broken through the glass ceiling it could always see through, but never get beyond.
Celtic never got beyond that glass ceiling through choice.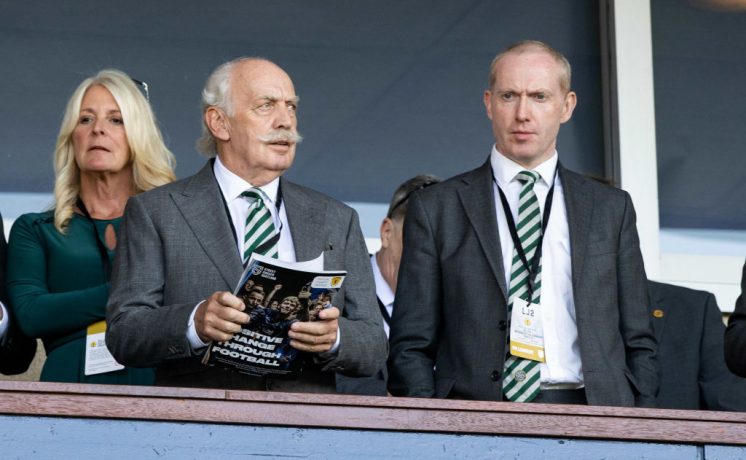 This is simply because a small group of old men lacked the ambition to do so.
We have a model, therefore we must stick to it.
There is nothing else out there for us.
Ange Postecoglou saw beyond the model, but his ambition outgrew that of our club and it's aging board.
The extent of Ange Postecoglou's ambition is there for all to see this morning in the EPL table.
Spurs are second and unbeaten.
In hindsight, you begin to wonder if he saw the board's lack of ambition.
You wonder if he knew he was never going to get that magic £30 million that has been bandied about so much lately.
We now know Brendan Rodgers was never going to get it, let alone actually purchase a player with it.
Because lets face it, he didn't.
Our net spend in this transfer window was £18.3 million.
Even if you take Benfica's cut of the Jota money into account and then the sale of Starfelt, you could say we're no worse off.
That we effectively broke even between player sales and player purchases.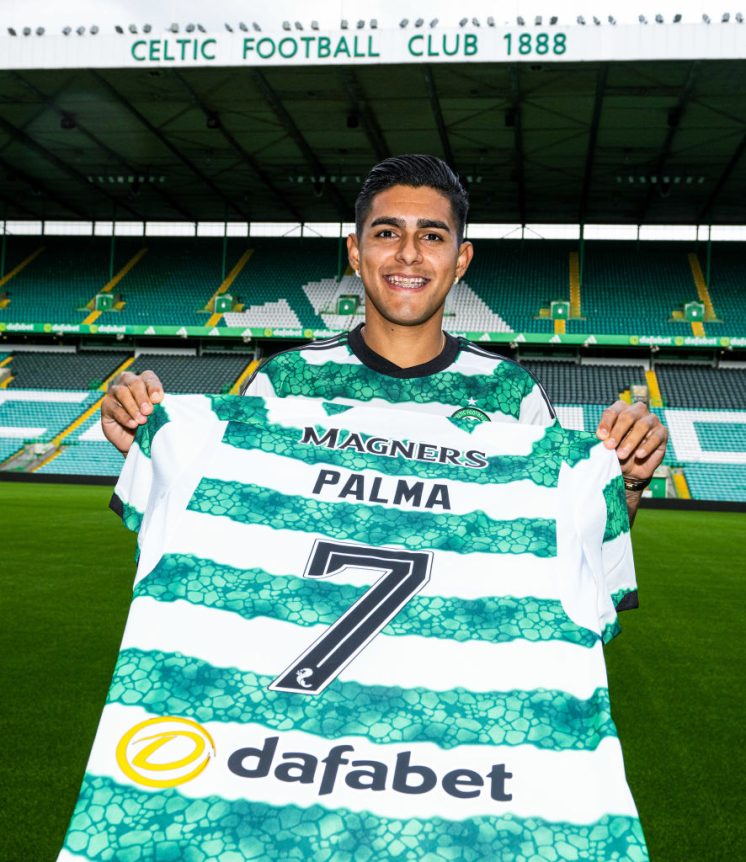 We know the club entered this transfer window with £50 million already sitting in the bank.
Before a major player purchase was made, we had banked money from the Jota sale, which may be paid in stages or may not.
Either way, less Benfica's cut of 30%, which is £7.5 million, we will still bank £17.5 million.
We made £4.3 million from the sale of Carl Starfelt.
In the short term or the long term, that is £21.8 million made in player sales.
Less our net transfer spend of £18.5 million and you have a profit, not a break even figure, of £3.5 million.
Celtic have come out of this transfer window £3.5 million better off.
So that's £53.5 million sitting in the bank.
Lets just say, at low water, we make £35 million in the Champions League, you can pretty much count this as money in the bank.
So that's £88.5 million the club is now sitting on.
On Friday, while listening to the ACSOM podcast, one of the contributors said he was waiting in line to for quite some time to purchase the new Celtic 4th kit.
He said there were 9,000 people in the queue ahead of him.
This kit retails at £70.
That was £630,000 in kit sales right there, in just.one day.
Adidas have announced record sales of Celtic kits, it has indeed, been a lucrative partnership.
That's more revenue in the bank.
£88.5 million in the bank and rising.
For what?
Of what benefit to the playing squad is this money sitting in the bank?
£88.5 million and no left back purchased?
Despite the fact both of our left backs are not of Champions League standard.
£88.5 million sitting in the bank, and no striker purchased?
Despite the fact we only have 2 out and out strikers at the club, who by the way, could be called up for the Asian Cup in January.
We have a back up option in Daizen Maeda, but you guessed it, he will most likely be called up for international duty in January too.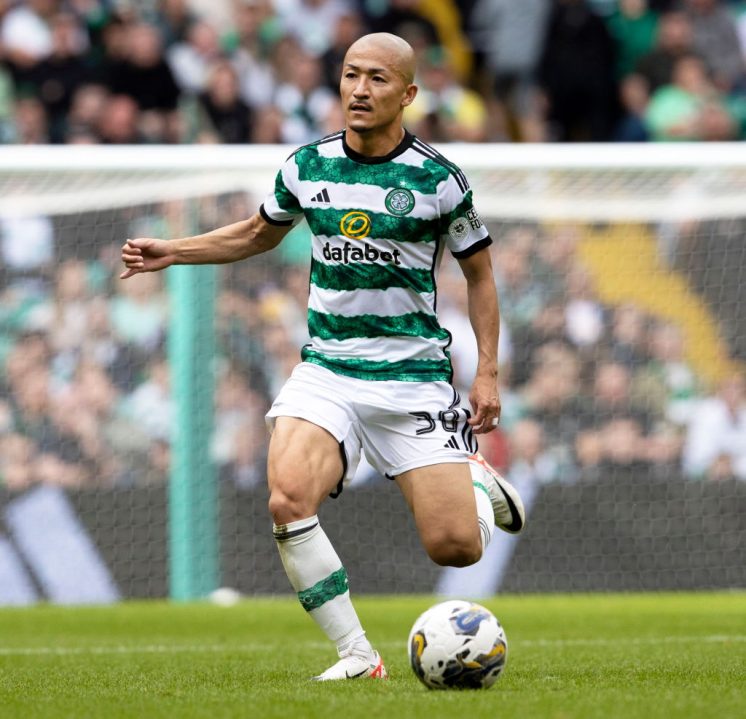 £88.5 million in the bank, yet we could have no recognised striker available in January.
Forward planning?
Forward thinking?
Non- existent.
£88.5 million in the bank and a goalkeeper and a back up, who are nowhere near the level required for Champions League football.
If Greg Taylor, or Alexandro Bernabei, in conjunction with Joe Hart, manage to conspire to cost us badly needed Champions League wins, whose fault is that?
Theirs?
Nope.
Brendan Rodgers?
Nope.
The blame will lay squarely at the board's door, who through their tried and tested "model", in conjunction with Mark Lawwell and his scouting team, failed to provide the manager with what he required to be competitive at Europe's top table.
Despite telling us, the fans, that they would do exactly the opposite.
You starting to see the picture yet?
Yet people will still say, "Ooooh, Peter Lawwell has brought us years of domination and success, and a healthy bank balance to boot."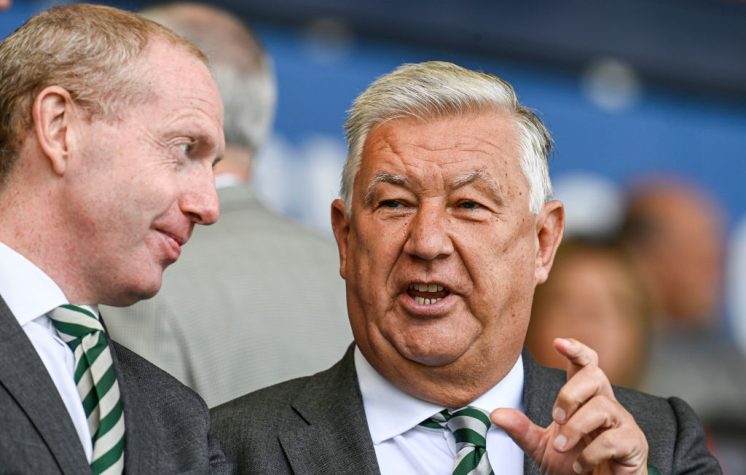 All the while ignoring that he presided over the Covid debacle in 2020/21.
All the while ignoring that Peter Lawwell cost us 10 in a row, and has presided over a club which has not managed to get beyond the knock out stages of a European competition since 2004, suffering countless humiliations along the way.
19 years.
Yet an 11 year old club across the city, along with it's predecessor, has managed to make it to 2 European finals in that same period, despite being almost skint on both occasions.
But hey, we've dominated the Scottish game in that period, and that's what really counts, isn't it?
Plus we have millions in the bank, and they don't.
Yeah, millions that benefit nobody, but a cohort of backward, small minded, insular, and greedy old farts.
There, I said it.
The Lawell lovers will be up in arms, I'm sure.
I don't care.
Why is he even back at our club??
These are the grey men, and I mean grey, who want to make sure that we remain staring up at the glass ceiling.
They have no ambition.
If they did, we would be the club participating in European finals, not that basket case of a club across the city.
But you know what?
You can never say that they lack ambition.
They are so ambitious, they are willing to go to the wall to achieve those ambitions.
An ambition which is driven by a fervent, psychotic desire to beat us, to be better than us.
What ambition do the grey men have?
Keeping the rabid dog from Ibrox at arms length.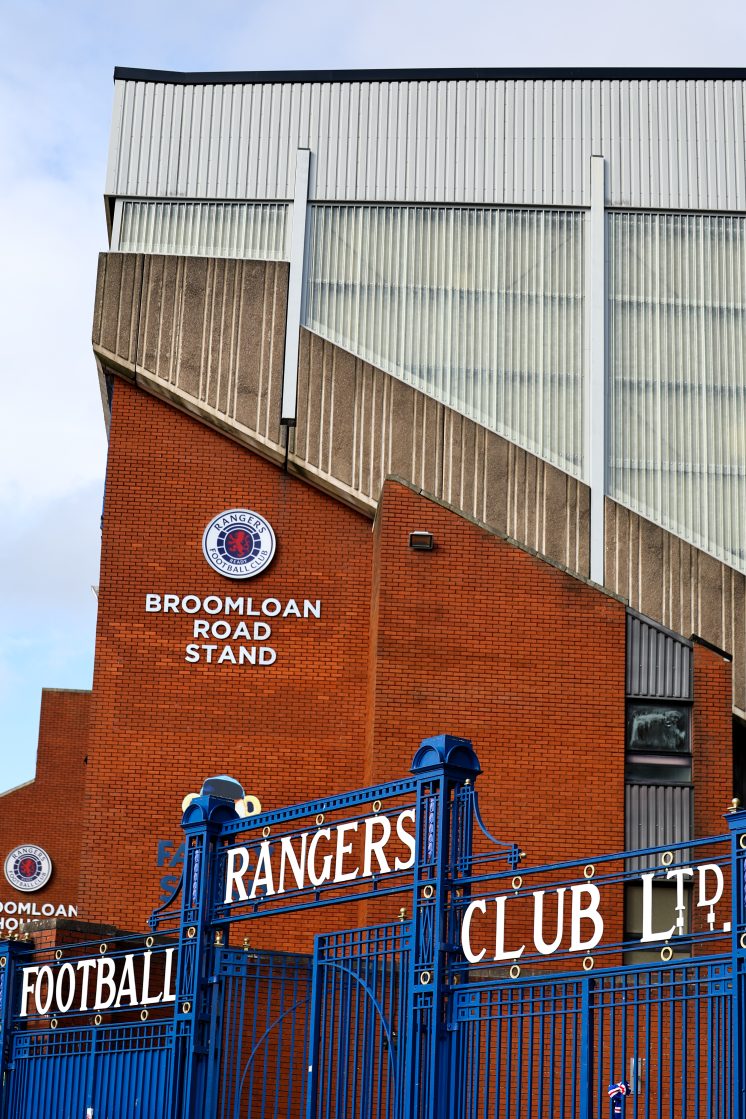 No more, no less.
Europe is a carcass to feed on, to get fat off, with no desire to make any inroads into the competition it provides.
Well, the rabid dog from Ibrox is frothing at the mouth in anticipation of today's meeting.
Somehow, we are now considered the underdogs going into this tie.
How is that even possible?
The side that won the treble, and was in the ascendency last June, is now the underdog in a Glasgow Derby.
How do you even get to that point in the space of 3 months?
Today is not the be all and end all.
It will not decide the outcome of the League.
But it will set the tone for Europe if we lose.
If we are humiliated once again, will we as a fanbase just accept it?
Accept that the glass ceiling that the grey men stare down at us through, is the extent of our ambitions?
That this is our lot for the next 19 years, just as it has been for the last 19?
As a wise yank once said, "What a God-damned crock of shit!!"
But hey, we accept that crock of shit.
And as long as we do, our true ambitions will never be realised.
The grey men do not own Celtic.
It is not their play thing, to do with as they wish.
Yet we allow them to.
We swore we'd never allow our club to fall into the hands of people like the Kelly's and the White's again.
Yet here we are.
What are you going to do about it?
How long more are you going to accept it?
All I can do is point it out to you.
Only you can change it, because the grey men never will.
Where to for Celtic from here?
Well, that's up to you, isn't it?
---
---