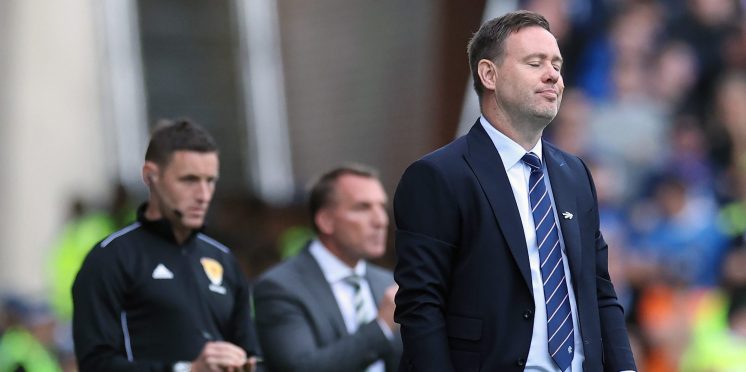 While Celtic steady the ship, the Ibrox management Groundhog day goes on, and on. All of that could change if Muscat comes in
It always comes back around to this, doesn't it?
They never seem to learn over at Ibrox.
Michael Beale, who thought he was a smart guy when he sat in the Ibrox stands in November last, is now finding out that what goes around comes around.
When he "took in" the game between Gio van Bronckhorst's Ibrox side and Aberdeen, little did he know that less than a year later, he'd be feeling the same kind of pressure the mild mannered Dutchman felt back then.
Yes, today he is the recipient of the dreaded "vote of confidence", but in reality, everyone knows the writing is on the wall for the affable cockney geeza.
It's only a matter of time before Kevin Muscat is sitting in the stands, watching Beale in his death throes.
There is no smoke without fire, and now that Muscat's name has made it's way into the media, there's an air of inevitability about it.
If the Ibrox side have made contact with Muscat's representatives, they haven't done it to shoot the breeze with them, or to discuss the Japanese weather.
I don't think the question they've put to them is, "If Michael Beale falls flat on his face, do you think Kevin would be interested in the position?"
Because Muscat's reaction would then be, "Well, they're either offering the job to me, or they're not."
I guess what I'm getting at is this, if you approach someone's representatives about a role, you're approaching them because you want the person they represent.
This, of course, is the usual knee jerk reaction from the Ibrox board, now that the baying hordes want Beale gone.
They think that because Muscat worked with Ange Postecoglou, he will deliver a similar style of play to Postecoglou, therefore guaranteeing "instant success".
The one thing that club believes it's entitled to, always.
Of course, and this is of paramount importance, being a former Rangers 1872 player, Muscat "get's it".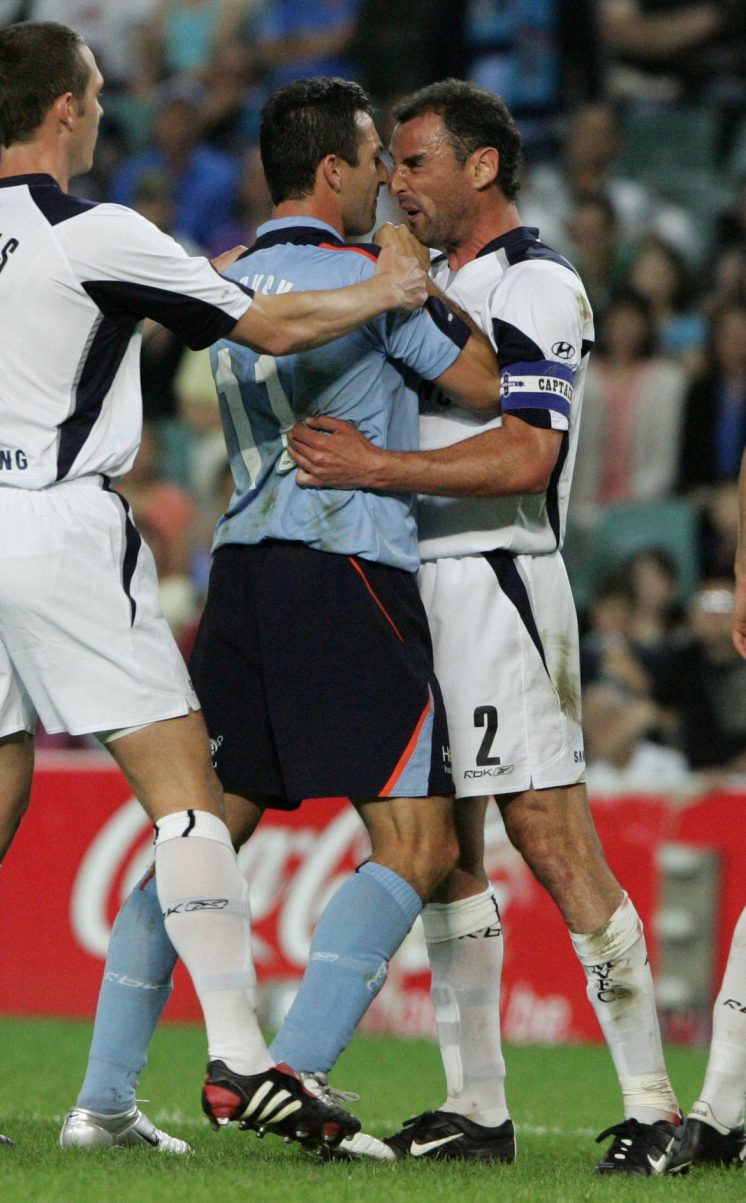 He "got it" so much, that Alex McLeish would not play him against Celtic "due to the perceived risk that his explosive temper might cause a major incident or cost Rangers 1872 the match by being sent off."
Now, if that's not a match made in heaven, I don't know what is.
This is exactly the kind of nut job the peepul would welcome with open arms.
Muscat will fit in very well there.
The Yokohama F Marinos manager has a win ratio of 50.30% overall in his management career.
Ange Postecoglou has a win ratio of 53.76%.
So you could say their management styles result in similar results on the pitch.
But how similar are their playing styles?
What will Celtic face if Muscat does come to Ibrox?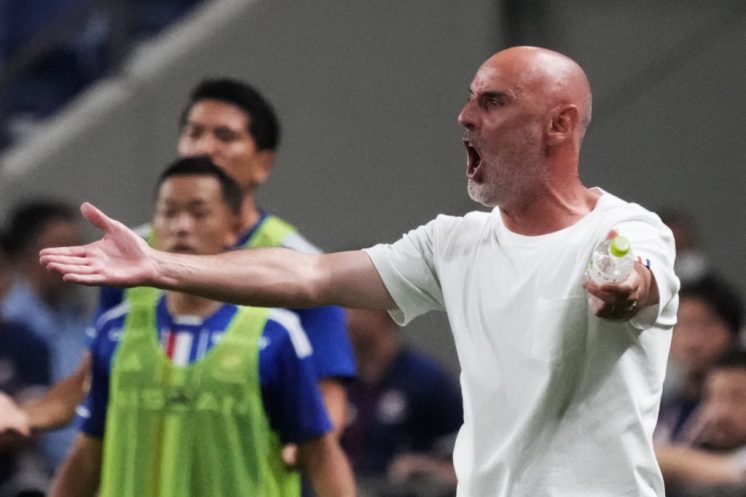 Former Socceroo, Tommy Oar had this to say about Muscat in an article on Australian website Optus Sport in late 2022:
Muscat's Yokohama side played with flair and a high energy style reminiscent of the football Ange had them playing, while also putting his own stamp on the side as he refreshed the club with some smart recruitment to pull them out of their post-Postecoglou hangover. Like with Ange, high energy football has always been a signature of Muscat's teams.
Oar's opinion of Muscat tells us that he is a man who taps into the psyche of his players. He says that he expects every player to give every last ounce of energy:
But with Muscat, as with Ange, the football is only part of the story. A big part of his style of coaching is tapping into the emotional side of his players, both in driving the standards at training, and also squeezing every ounce of energy each squad member has to give to the cause.
If you think that Kevin Muscat is like the "Poundland Mourinho", then I'd suggest you think again.
As I said in the headline of this article, the Ibrox management Groundhog day goes on, and on.
If they manage to land Kevin Muscat, I would expect that Groundhog day to come to an end.
For however long they manage to hold onto him, that is.
Now, I'm not saying Muscat will be an instant success, and he definitely won't have the tools at his disposal that Celtic have.
But he should have the ability to get a tune out of the players he inherits from Beale.
Not only that, but he will open up the Asian market to the Ibrox club, and he will, like Postecoglou, know who, and where the best talent is within it.
He will be able to shop in a market that will be a lot more affordable to the Ibrox side.
Muscat himself will look at the path Ange Postecoglou has taken.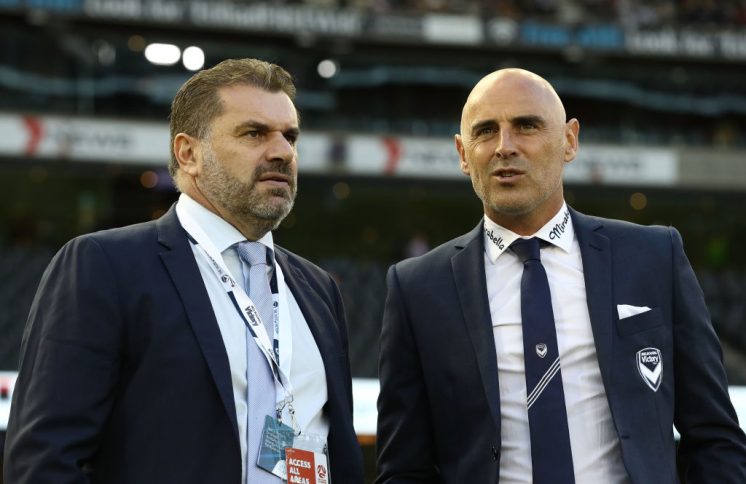 He will think to himself, "Yeah, go to Ibrox, win some trophies, and then head south for a big gig down there."
The Ibrox side have made contact.
Muscat now sees an opportunity, and he will want to take it.
I don't think we should underestimate him if he does come in.
Beale's days are numbered, it is now not a matter of if, but when his Ibrox tenure comes to an end.
I believe the League Cup is now his Holy Grail, if he does not deliver that, then he is toast.
Beale has fallen flat on his face every time he has faced a serious test.
Who would bet against him messing up the opportunity to win the League Cup?
I wouldn't be surprised if Muscat is in the Directors box for the final if they make it.
If they can't get Muscat in, they could always use the actor Mark Strong to make it look like he's there.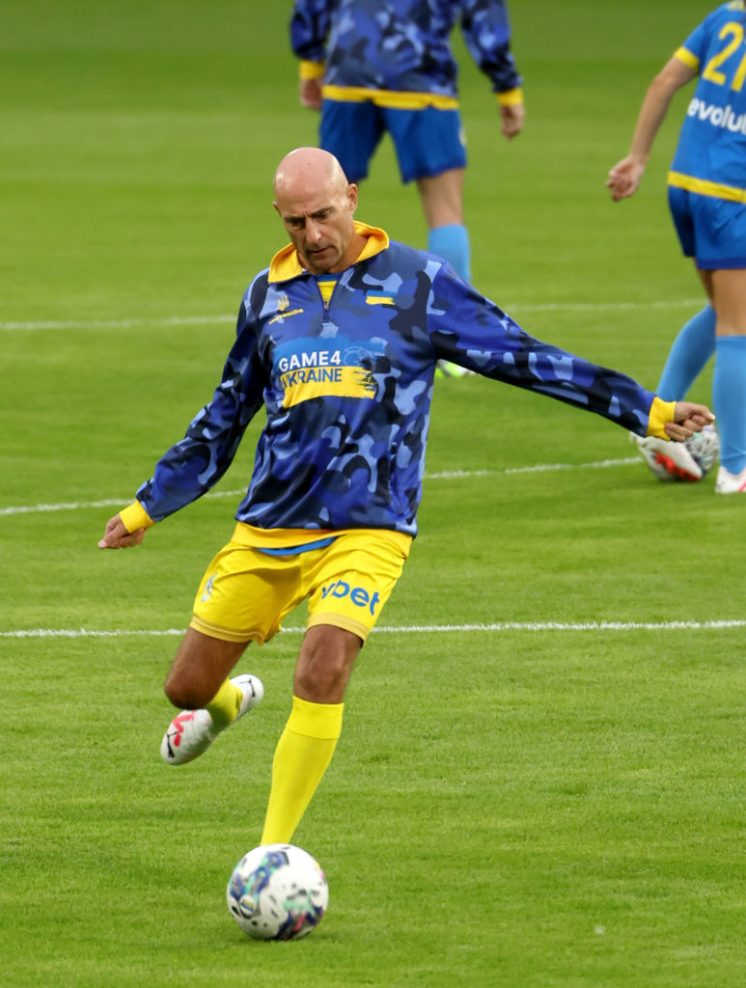 He's a dead ringer for Muscat!
Celtic need to gain momentum now.
We need to press home the advantage we now have.
Winning at Ibrox has definitely steadied the ship, but we need to be out of sight, if and when Beale falls on his sword.
I believe it will all change if Muscat comes in.
He is not your standard Groundhog day manager, someone who they would be taking a gamble on.
Where he has managed, he has won trophies convincingly.
He might not turn things around after he arrives.
But given a full season in charge, he will definitely pose a challenge to us.
If that comes to pass, then our board needs to pull the finger out and supply our manager with the tools required to stave off that challenge.
Knowing them, they'll welcome the challenge.
Now, THAT wouldn't surprise me at all.
---
---