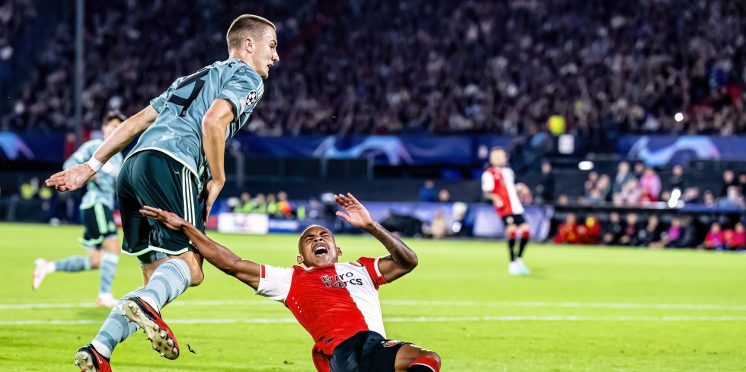 Once again, the Celtic board's biscuit tin mentality was there in technicolour for all to see in Rotterdam last night
Celtic Football Club.
I emphasise football Club.
Because, after all, that's what we are, isn't it?
A football club.
Well, at least you'd have thought so.
But in this board's view, football isn't the primary consideration.
If it was, then we wouldn't have a fortune sitting in the company bank account.
No, a good portion of it, considerably more than was invested this summer, would have been invested in the football operation and avoiding what we witnessed last night in Rotterdam.
I decided to hold off on writing anything about the clubs recent financials.
I said I would wait to see what would happen against Feyenoord last night.
Because I expected what happened last night to happen.
I expected inexperience would be our downfall last night, and so it transpired.
4 players in the starting line-up had no prior Champions League experience.
Out of the substitutions that came on, not one had Champions League experience.
You know the old adage?
If you fail to plan, you plan to fail.
Celtic did not plan accordingly for this Champions League campaign.
Despite board assurances that they would.
Of the 9 players we brought in, only 2 have previous Champions League experience.
Maik Nawrocki has 2 appearances and Nat Phillips has 1 against AC Milan.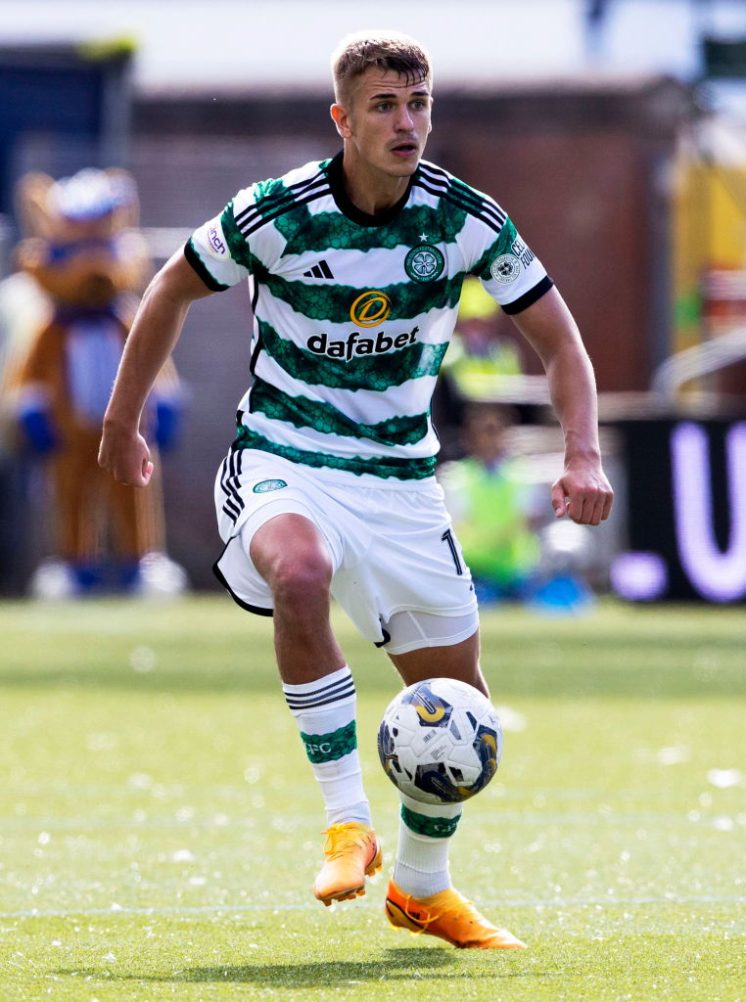 So, tell me, how does this equip us to prepare for a Champions League campaign?
I'll answer that for you, it doesn't.
And it showed last night.
Don't get me wrong, we actually played quite well in the first half of the game.
We were well organised, we posed a threat going forward, and we were unlucky to concede that late free kick and thus, the ensuing goal.
When I say we were well organised, this was down to the experience of the coach we have.
He knew exactly how we needed to set up against the Dutch side, and it was almost implemented to perfection in the first half.
While we may have had the experience of our coach to keep things well together in the first half, inexperience ultimately, was always going to be our downfall.
Our players simply did not have enough experience at this level, and it was inevitable that this would eventually bite us in the ass.
Boy, did it do that in the second half.
We started the 2nd half, still well in the game.
We ended it down to 9 men, having conceded and saved a penalty, with 2 more Feyenoord goals chalked off for offiside, and somehow finishing the contest only 2-0 down.
Gustaf Lagerbielke seemed to have been harshly punished, when Igor Paixao went to ground in the penalty box way too easily.
Looking back on the replays, I would reluctantly agree it was the right decision.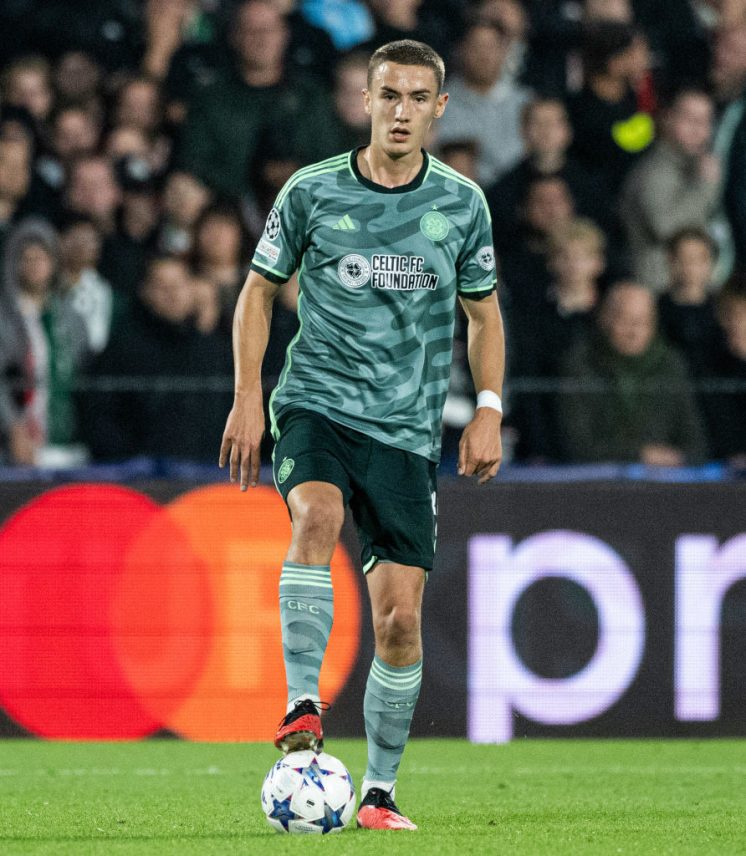 Lagerbielke's trailing arm, ultimately, was what cost him.
Inexperience.
Did Paixao make the most of it with his theatrics?
Of course he did.
But theatrics or no theatrics, it would have been a penalty regardless.
And Holm's red card?
Inexperience.
It's that simple, no experience at this level.
You are never going to get away with going in studs up at this level.
It will only ever end one way.
And it ended up exactly as you'd expect.
We were on a hiding to nothing after that.
At least we can hold our heads high and be proud that we kept it to just 2-0 under the circumstances.
But that's about it when it comes to positives in this game.
In the end, it was the same old story.
Fail to prepare, then prepare to fail.
That's not on the players who went out onto that pitch last night.
Nor is it on the manager who did his best to give them a fighting chance.
No, it's on the grey men, who two days ago were all slapping each other on the back in congratulations, after Celtic had posted it's strongest financial performance to date.
No doubt they've all banked nice, chunky bonuses, dictated by themselves, of course, after such a strong financial performance.
They must be well chuffed with themselves.
I doubt last night's little mishap in Rotterdam bothered them too much.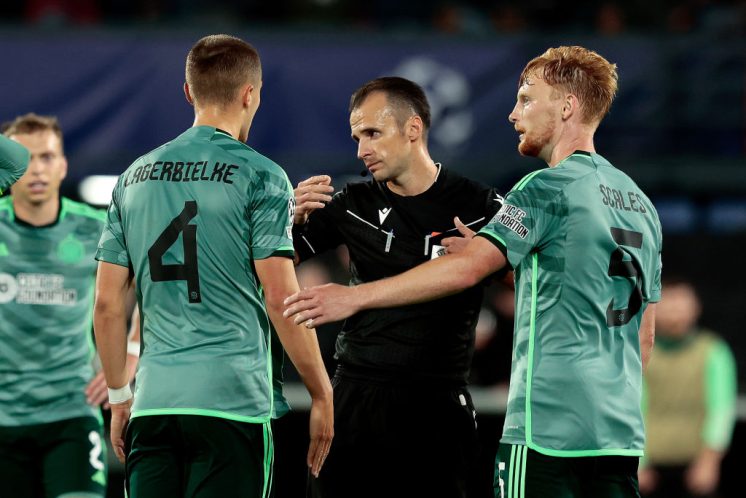 Well, since it never has up to this point, why should that change now?
Well, let me put it this way for you.
It is changing next season.
Big time.
So, is our attitude to this competition just going to remain the same?
We could be playing up to 10 games in the Champions League next season under the new format.
That means that players will get the opportunity to test themselves against the cream of Europe in more games than they did under the previous format.
We could potentially receive more tv revenue if we play more games.
Meaning the competition would be more lucrative for us.
Therefore meaning we could attract a higher calibre of player.
Are we going to enter this competition next season with the same kind of attitude we've entered it with this season?
I'm tired of continuously seeing the figure of £3million being bandied about for players we're looking to purchase.
It's all we ever seem to spend.
If we want to progress, we need to start spending a minimum of £5million on players.
For the last 10 years or more, £3million seems to be the go to figure.
It's why we never progress outside of Scotland.
We're stuck in a continuous loop.
All the while, the cash in the bank just grows and grows, but the footballing operation remains stagnant.
This is down to the grey men.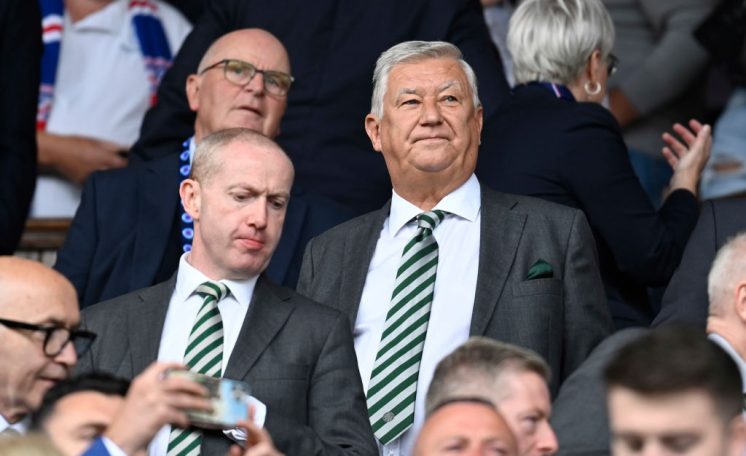 It's criminal that we are sitting on as much money as we are, and that the board continues to neglect the footballing operation to the extent that we had 7 projects, at various points, out on the field of play last night against a tier 1 Champions League side.
Last night, the biscuit tin mentality was there for all of us to see.
It isn't good enough.
Yet we accept it, year in, year out, and all the while the board members just get richer and richer.
As long as we continue to do so, we will continue to witness suicidal capitulations like we did last night.
And we will continue to be stuck in this immensely frustrating continuous loop.
Nothing will change.
Because it never does.
So, we either accept our lot, or we bring about change.
We, the fans, are the only ones who can force that change.
The question is, are we up for it?
The motivation for change is in everything I've written above.
I shouldn't have to spell it out.
This board will never change unless we change our attitude towards them.
How many more humiliations in Europe will it take before enough, is enough?
Last night is just another in a long line of defeats.
I, for one, am sick of it.
---
---