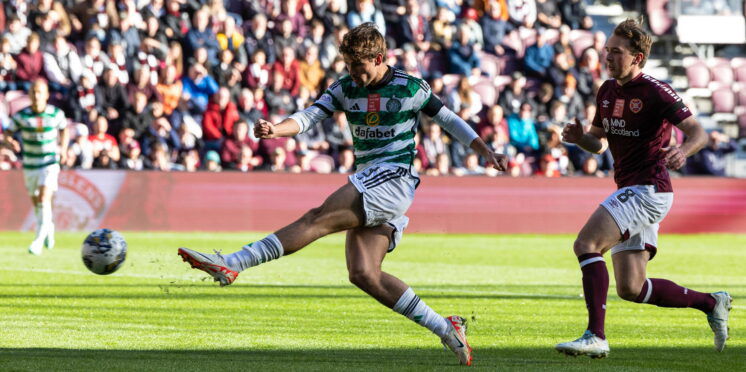 It's the hope that kills them, yet the SMSM never seems to learn, as Celtic show everyone just what they're capable of at Tynecastle
Before kick off yesterday, I had already talked about the 11th coming of the Messiah at Ibrox.
I had talked about it via Hugh Keevins' "true heavyweight" article on Philippe Clement yesterday.
You see, it's the hope that kills them over at Ibrox.
And the SMSM are more than happy to feed that hope, simply because they live in hope that somebody, anybody, will halt our relentless domination of Scottish football.
For eleven years now, they've clung desperately to the hope that the next Ibrox manager will be the new Messiah.
The one who will finally break the Fenian stranglehold on the Scottish game.
The one who will return the Ibrox side to it's rightful place as the Premier club in Scotland.
There is now a genuine fear that the magic number of 55 will be overtaken in the coming years.
An imaginary number created by a new club for it's gullible support.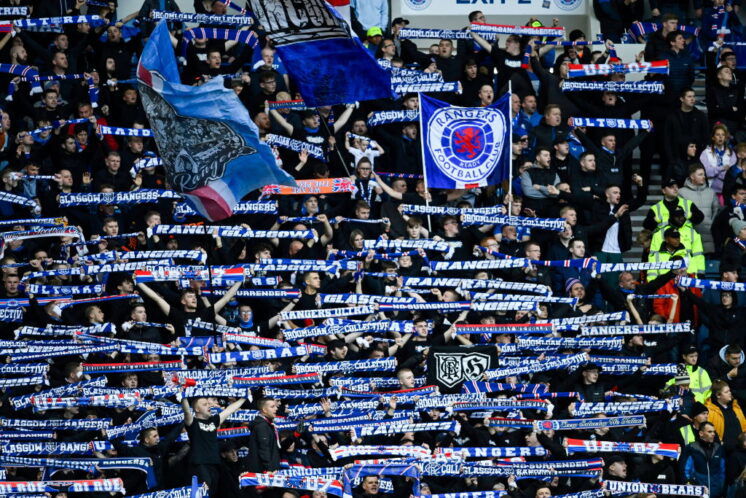 Think about that for a second.
The supporters of a new club are terrified that Celtic will overtake a number that doesn't exist.
Now, when Celtic take over 54, they will overhaul the number of titles won by the now dead club, that used to play out of Ibrox before the current incarnation.
As we know, several of those 54 titles are tainted, and were won by a team, which at times, fielded 11 ineligible players.
But that's a story for another day.
If I went down that rabbit hole, it would take me a long, long time to emerge.
This morning, in the Record, Keith Jackson has decided to give us the same history lesson Hugh Keevins gave us yesterday.
He felt everyone needed to know the history of all the previous managers who have failed miserably at Ibrox over the last 11 years.
I wonder if he will be writing a similar article in the next year or so?
He believes Clement is an upgrade on the previous incumbent.
That wouldn't be hard.
He believes that the Ibrox side looked organised, disciplined, motivated and structured in a way which seemed way beyond Beale since the season began.
That wouldn't be hard either.
Clement, after all, is actually a manager with a tactical brain.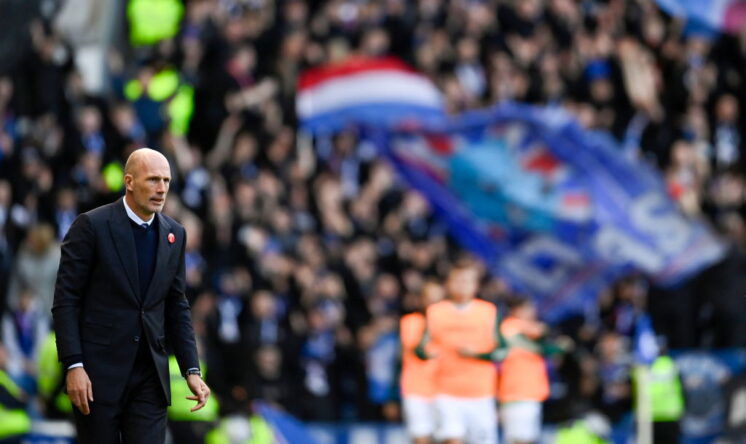 You don't win three titles in Belgium without one.
His predecessor seemed to lack that particular skillset.
Hence, Clement now has his job.
It was inevitable that the Ibrox side would set up with some semblance of coherence on Saturday.
It was also inevitable that Don Robertson would give his favourite side a helping hand.
Nick Montgomery, the Hibs manager, bemoaned two decisions in particular.
He believed Joe Newell was fouled before the Ibrox side scored their second goal.
He couldn't understand why VAR didn't pick it up.
He didn't like the way Clement came onto the pitch to control the ball, and he quite rightfully pointed out that Derek McInnes was recently sent off for the same offence.
Stepping on the field when the ball hasn't gone out of play is not acceptable, and the fact that the Ibrox side then got a throw in from that incident, well, that just adds insult to injury.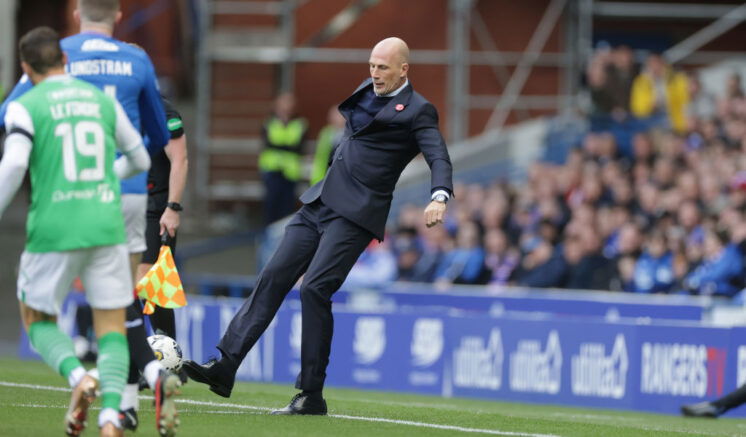 Montgomery knew it wasn't going to be his day.
He'd resigned himself to the fact it wasn't.
Meanwhile, Clement got a very heartening early lesson as to who will have his back going forward.
He will learn very quickly that his club will get preferential treatment over others.
He's a smart man, so he'll tap into that very quickly.
I would too.
Returning to Jackson's article, I suppose he had to find something that was fundamentally different about this managerial appointment, in comparison to all the previous ones.
This is the reason, of course, that Clement will be a success.
Graeme Souness was involved in the recruitment process.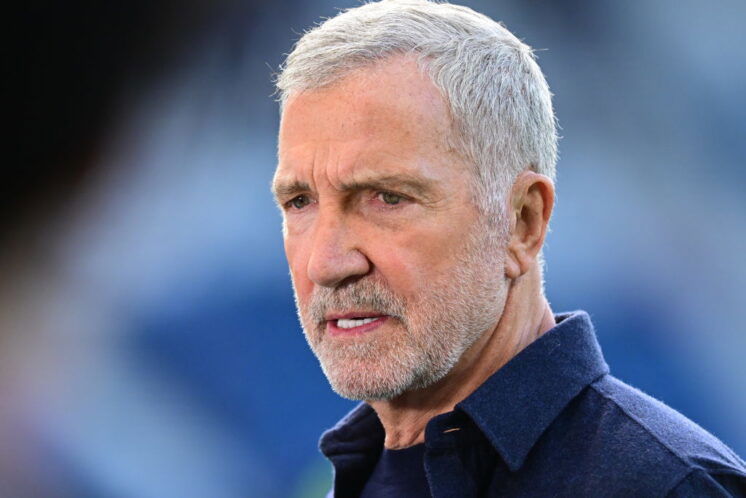 Yes, the man who has been out of football management since 2006.
Almost 20 years.
The original Messiah has found the new Messiah.
This is the reason he is guaranteed to be a success.
Because a true blue Ranjurrz man gave him the seal of approval.
I guess it has to be sold to the gullibillies somehow.
However, as I pointed out in yesterday's article, Clement's success will be defined by how he performs against us.
He has an easy pathway to the League Cup final, judging by Hearts' performance against us yesterday, they will be easy pickings for Clement in the Semi-final.
That contest yesterday was not a contest, it was a demolition.
Hearts were lifeless and clueless, like their management team, and their usually vocal support.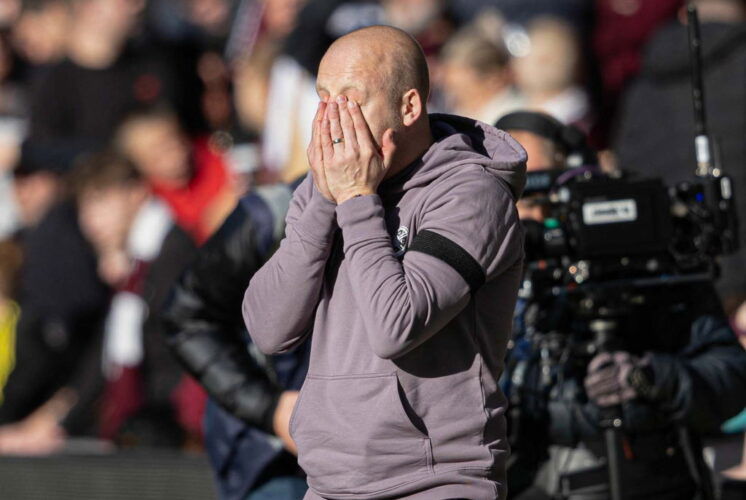 If they roll over like that for us, can you imagine what they'll do against the Ibrox side?
A side they always roll over for.
In a week that Hugh Keevins dubbed as "the start of arguably the toughest week in Rodgers' life at Celtic", it didn't quite start as the master predictor predicted.
When does it ever?
Hearts were the last great hope when it came to stopping the mighty green steamroller.
Which steamrolled them flat yesterday.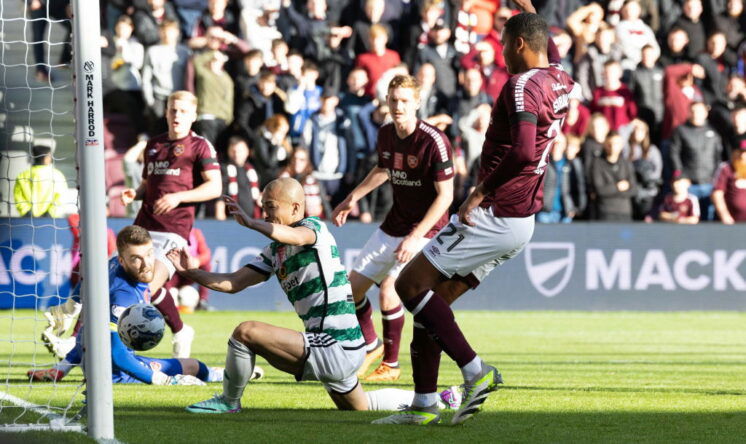 Like I said in my headline, it's the hope that kills them.
Both the hope the SMSM instils in them whenever a new Messiah arrives, and then the hope that somebody might actually halt us from closing in on 54 titles.
By the end of this season, if we secure the League title, we will then be matching the dead club's record for titles won.
All of ours, however, will be legitimate.
Won fair and square.
Then we'll be closing in on the magic number.
The non-existent number.
55.
Imagine all of the pressure that will then be applied to Clement to stop us from matching a number that does not exist?
Only in Scotland.
If you were on the outside looking in, then you'd wonder what all the fuss was about.
In fact, you'd find it incomprehensible.
If you thought stopping the ten was bad, can you imagine what stopping the 55 is going to be like?
They'll go into meltdown.
By then, Clement will wonder what the hell he'd let himself in for.
If he's actually around the see that day.
And I won't even mention 56…
Oops, I just did!
---
---