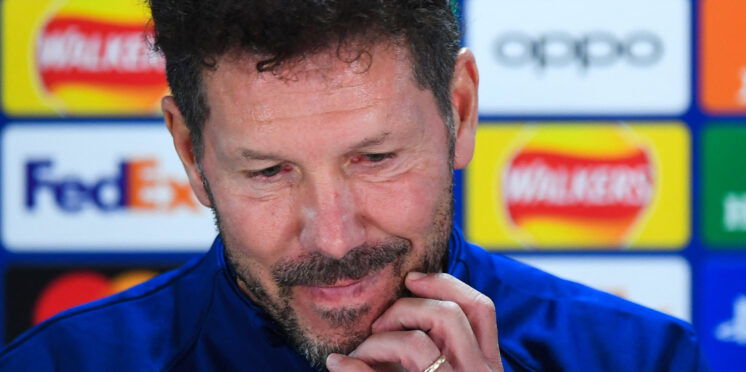 Atletico Madrid's jersey choice tonight at Celtic Park might just be their undoing
We've waited a long time for a Champions League win at Celtic Park.
I wouldn't have thought tonight would present the best opportunity to break that particular duck, but I'm starting to wonder.
They say Karma has a strange way of working, and tonight, Atletico Madrid seem to want to test Karma.
For reasons only they can explain, which they've tried to, but not in any way that makes sense, they've decided to wear jerseys commemorating their infamous 1974 European Cup Semi-final tie against Celtic.
They state, oddly enough, that they are wearing it to commemorate reaching the European Cup final that year.
To pay homage to that team, so to speak.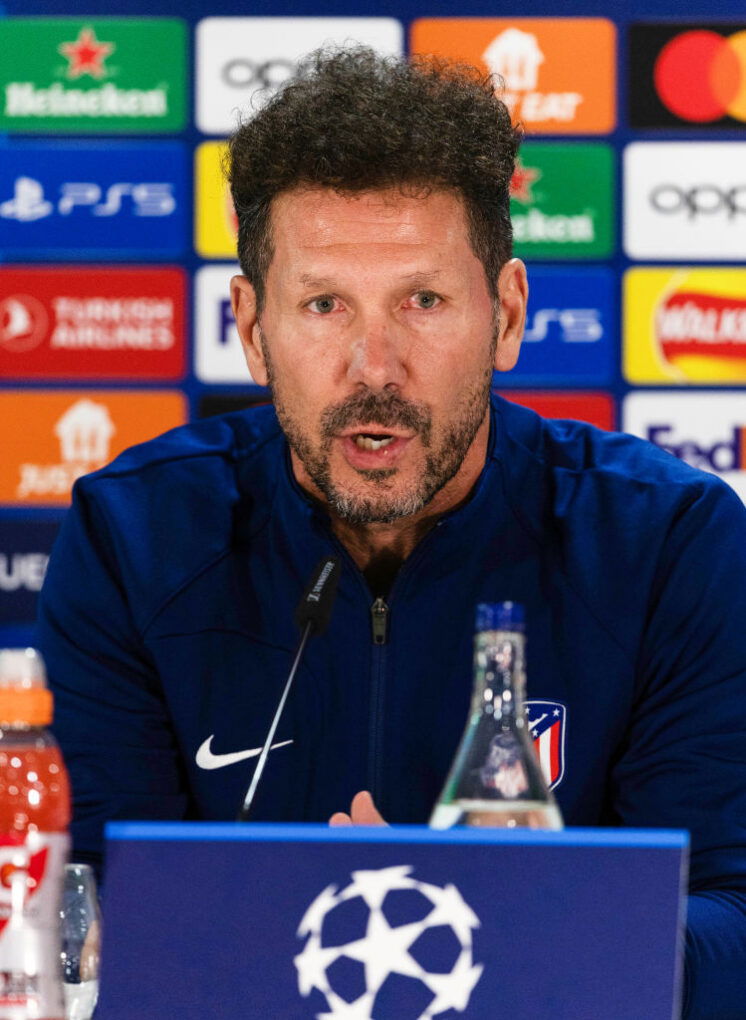 I'm not so sure I'd want to celebrate a European Cup final in which my team had lost 4-0.
So forgive me for not being entirely convinced by their reasons for donning the kit they'll wear tonight.
It would appear to me that it's more like some kind of dark humour on their part.
That considering it's close to Halloween, they want to pay homage to the carnage that unfolded on the field of play on that infamous night of April 10th 1974.
That tie is considered to be the dirtiest European Cup tie ever played in the history of the competition.
So, to want to commemorate it definitely seems like some sort of sick Halloween joke.
The match was a hard one, and so many names went into Turkish referee Dogan Babacan's book, that he had to get a new one at half time.
Halfway through the second half, Babacan had shown 10 yellows to the Atleti players and the only players on the pitch for Atleti not to see a Yellow or a card were Euesbio and Adelaredo.
Even the goalie was booked.
Jimmy Johnstone, a true icon of the game and a wonderful player, was going to be targeted anyway, no one would criticise Atletico for that.
The level of physical abuse he was subjected to throughout the game was criminal.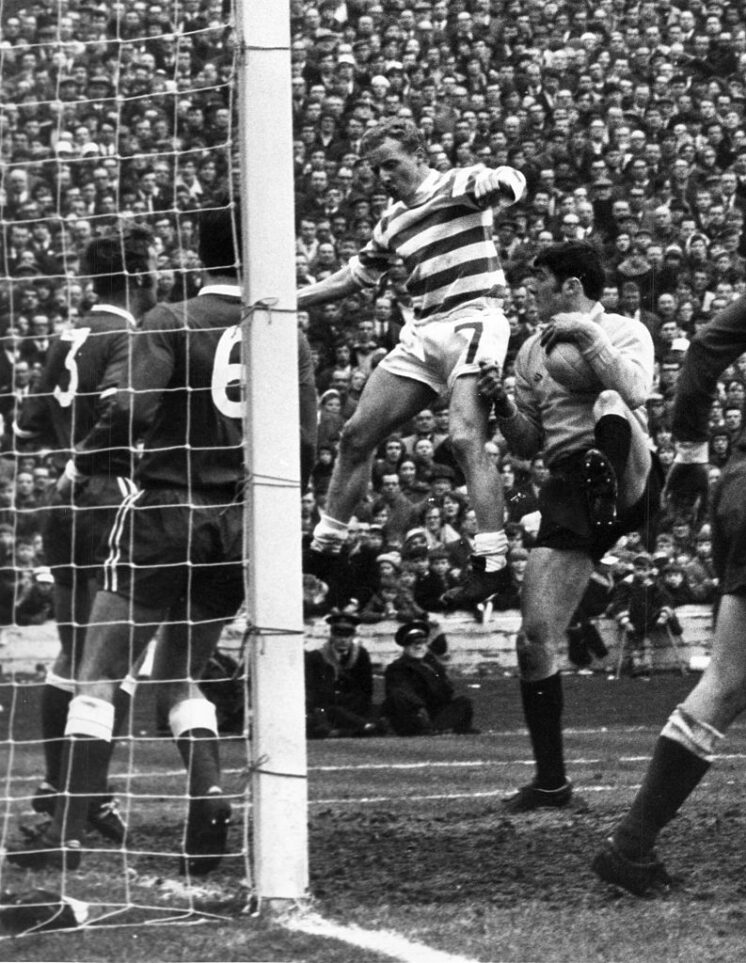 So much so, that former Atletico player Ruben Diaz, said that he should have been thrown into jail for what he did to "Jinky" Johnstone.
Celtic players afterwards commented on the fact that Jimmy Johnstone was black and blue after the rough housing he received from the Atletico players.
All in all, every Atletico Madrid player received a yellow card outside of the 3 players that were sent off.
In a time when referees weren't inclined to give out much cards, this gives you an idea of the level of violence visited on the Celtic players that night.
No surprises there, when you consider their manager was none other than former Argentinian manager, Juan Carlos Lorenzo.
This is the same man who managed Argentina in 1966, a side which England Manager Alf Ramsey labeled "animals".
So when he brought his side to Scotland a precedence had already been set.
And it didn't end when the game concluded either.
While the match ended in 0-0 draw, it wasn't the end of the aggressiveness from the Madrid club.
In the tunnel Johnstone was again assaulted, creating another punch up.
This resulted in a police intervention.
Atleti would go on to claim that it was all a conspiracy against them.
The referee, Celtic, and the Scottish police were all against the club, and it wasn't their fault because the Celtic board was bribing people.
Laughable really.
So when you think that tonight's opponents want to pay homage to this team, it really has to be a sick joke.
There is nothing to pay homage to.
Nothing to commemorate.
Other than a bunch of thugs who went on to deservedly lose the European Cup final 4-0, although that went to a replay after the first attempt finished 1-1.
If Atletico Madrid wanted to commemorate a European Cup final appearance, then why didn't they commemorate 2014?
At least they didn't try to maim and break the limbs of anyone in that final.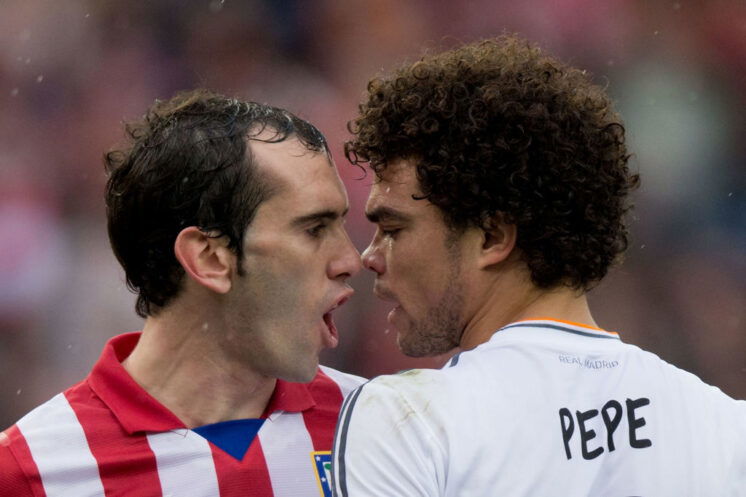 It comes as no shock that UEFA only fined Atletico £14,000 after the 1974 shit show, and then swept the whole sordid affair under the the carpet.
So, tonight when Atletico Madrid walk out onto the hallowed Celtic Park turf, they will be doing nothing other than wearing a Halloween costume, which commemorates the worst game in European Cup history.
If this doesn't motivate Celtic to give them a game, then nothing will.
You would have to hope that this stunt will backfire on them.
And that Karma will get them in the end.
Celtic are long overdue a Champions League win.
To secure that tonight would be special.
Vary special indeed.
---
---