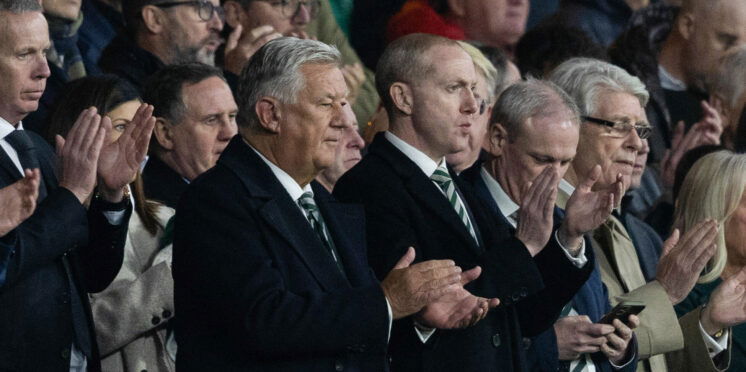 Gutless, spineless, ambitionless. This Celtic board is treading on thin ice with the fans, where is the breaking point?
This evening, I'm not going to talk about last night's game, everybody else has done that.
Instead, I'm going to focus on the reasons for that horrendous result in Madrid, because the reasons behind it are much more deep rooted than the malaise that descended over the entire Celtic team.
This European sickness is now deeply embedded in our club.
And it comes from the top down.
It seems to me that the extent of the ambition at the top our club is now to just exist.
I work for a large multi-national company, it is a PLC, and every year around this time of year, I am handed a set of KPI's.
I'm expected to deliver on the targets set in these KPI's, or at the very least, get close to them.
My work for the year revolves around these KPI's, so I have to have a plan to deliver.
The Celtic board does not seem to have a plan.
Why?
Because nothing seems to change at our club.
What we witnessed last night has just become standard.
Expected.
I walked into my CSC last night and said to my mate, "I'm expecting nothing from this, therefore, I won't be disappointed."
As usual, I was lulled into a false belief in the first 5 minutes that we might actually give it a go.
It didn't take me long to snap out of it.
As soon as we conceded that first corner from way outside our box, I turned to my mate and said, "Wait for it now, we'll concede from this."
Seconds later, the ball was nestling in the back of the net from Griezmann, after a cruel deflection.
17 minutes later and Daizen Maeda was off.
Just before half time, I said to my mate, "I guarantee you they'll sucker punch us right on the stroke of half time."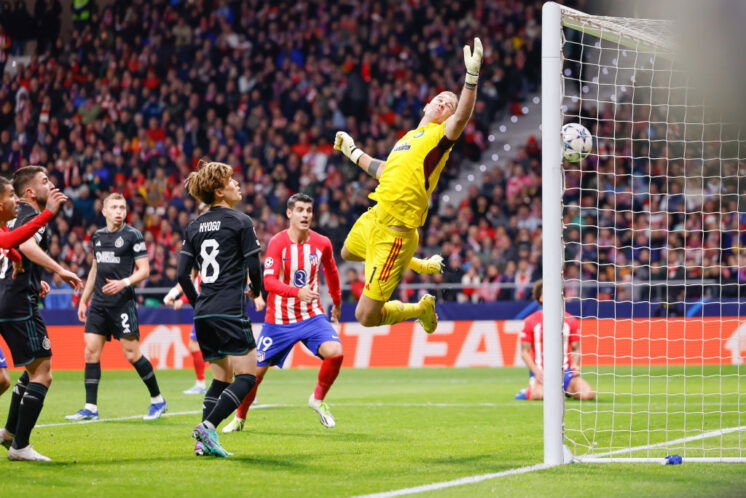 You see? This is my Celtic European DNA.
I am conditioned to think this way.
Call me negative, but at this point, you just know.
You've seen this car crash so many times before, it becomes all too predictable.
It was easily predictable from the day the transfer window shut, and once again we finished the window with a load of projects.
Our board is happy for this giant of a club to just exist.
They don't care, about us the fans, or the amount of times we've been humiliated in Europe on their watch.
They are ambitionless when it comes to Europe, happy to take the money, and just make up the numbers.
They have no aspirations to progress beyond the groups.
If they did, then nights like last night would become a thing of the past.
But they are soul destroyingly ever present.
In reality, the extent of this board's ambition is to win the Scottish Premiership, which in turn provides participation in the Champions League, which in turn bags them £35 million.
After that, nothing.
I mean, why would they bother?
They're not held accountable.
They don't seem to have a plan, they don't seem to set KPI's for the club or the team.
If they do, they couldn't be arsed telling us about it, and based on what we've seen, it's the same plan that's been written on the back of a fag packet for the last 20 years.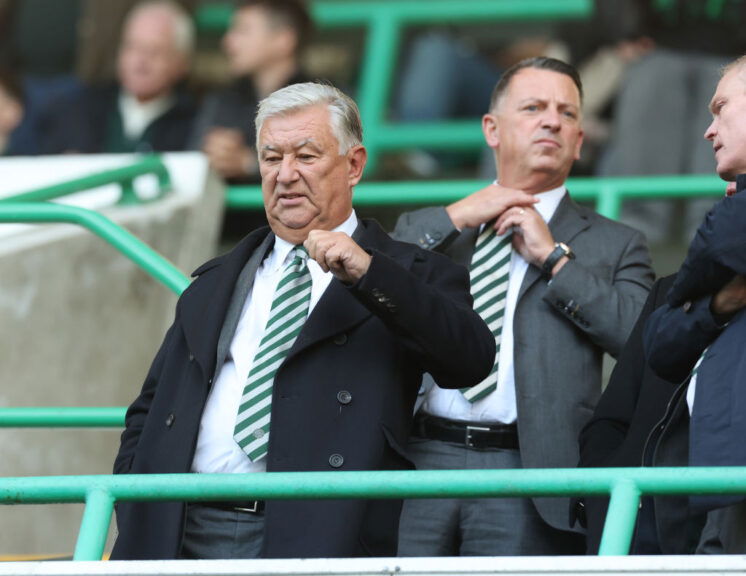 Reset every season.
Sell our top assets.
Replace them with projects.
Just stand still.
No forward motion.
They are gutless, they are stale, they lack creativity, and they are slowly but surely ensuring our club falls way behind the rest of European football.
While other European clubs of a similar size to ours, with similar budgets, grow and evolve.
Because they build their playing squads incrementally season after season.
They don't reset, they don't rely on projects and hope they strike it lucky with one or two out of ten of them.
We are going backwards as a club, while the rest of Europe just leaves us in their wake.
Before Ian Bankier left the club, the then Celtic chairman stated that we couldn't compete in the Champions League.
I mean how defeatist is that?
Then he was replaced by Peter Lawwell, who we all thought we were shot of, but now has his imprint all over the club again.
Even down to gaining revenge on the Green Brigade for supporting Palestine.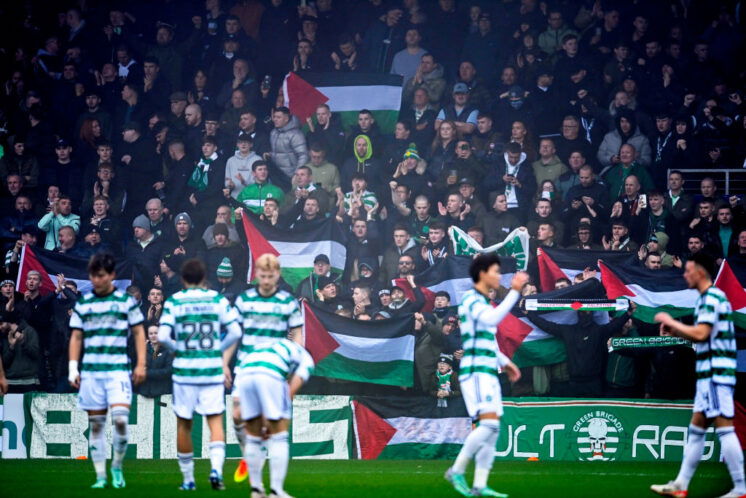 That's a story for another day, but rest assured, I'll focus on it too when the time is right.
I know I'll have all of the pro-Lawwell brigade on after this article saying, "Well, it could be worse, we could be poorly run financially, but we're extremely well run, thanks to Peter Lawwell."
It could be worse?
Why the hell can't it be better??
What is stopping us from being better than a club that just exists in stasis?
The Celtic board is stopping us.
Nobody else.
Because every one of us Celtic fans, to a man and a woman, wants this club to succeed, on every front it competes on.
We don't want to just exist and ride the gravy train of the Champions League TV money.
A win in this competition is worth £4 million, a draw is worth £1 million.
Why have we no ambition, no incentive to earn that extra revenue?
Why have we no ambition other than to buy projects and then put them out with no experience to compete at this level?
It doesn't bloody work, last night proves that.
How can the board not see it, when every one of the rest of us can?
I'm not saying that we go out and spend stupid money on players either, but how about instead of buying 4 project players for £10 million, we buy 2 better quality players for the same price?
Of the 10 projects we brought in in the last transfer window, 2 of them started last night.
Paolo Bernardo, who did his best, but in reality, was way out of his depth, and it showed.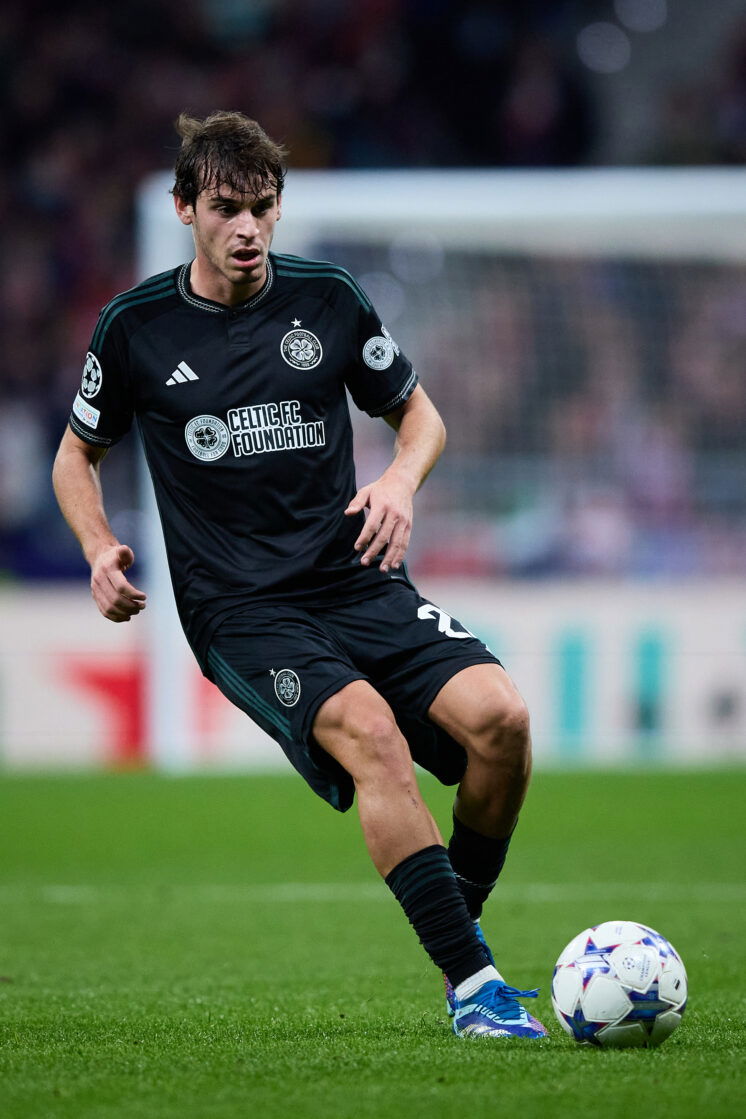 And Luis Palma, who has been a decent enough signing, but couldn't contribute anything last night.
How many of these projects will turn out to be a complete waste of £2.5 to £3 million?
How much of that project money will turn out to be a complete waste?
Like another Patryk Klimala, or Vakoun Bayo, or Kouassi Eboue, or Maryan Shved?
We wasted £11.5 million alone on them.
Who was held accountable for that waste of resources?
How much money will we waste on loans like we did Oliver Burke, Jeremy Toljan, and Charly Musonda?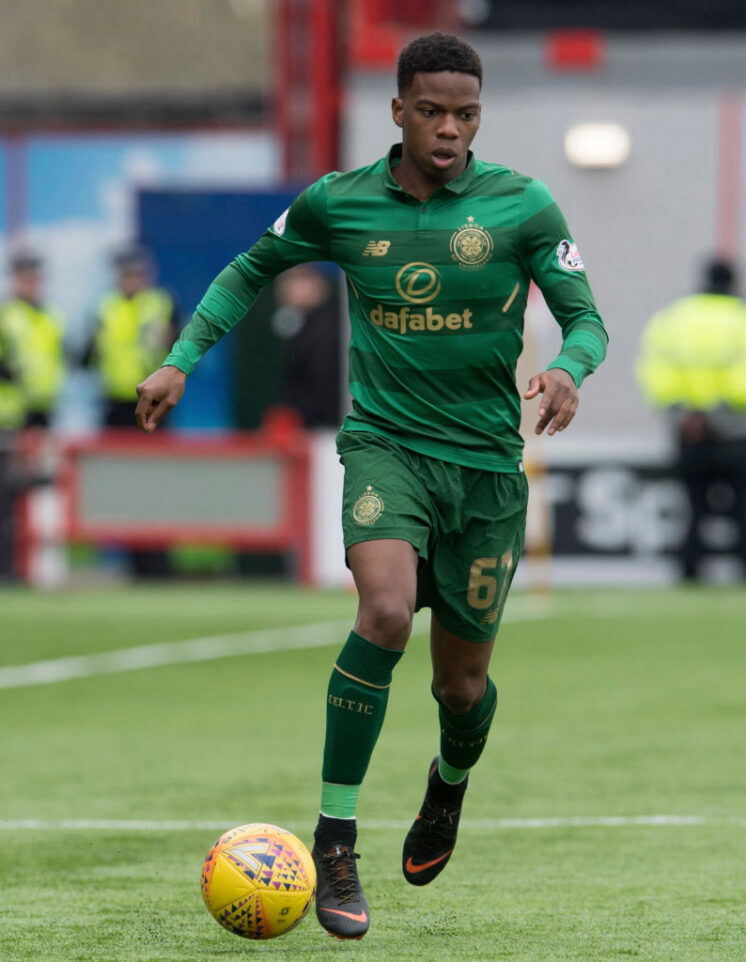 There is no sustainability in this kind of player trading model, because all it does is keep us in stasis.
We do not move forward, because we do not have a forward thinking board.
They are the grey men.
Gutless and bereft of ideas, and they have taken root in our boardroom.
And it seems we can never get them out of there.
As long as they are there, we will just see nights like last night over and over again.
The fans are beginning to get well and truly sick of them.
With their behaviour towards our own fanbase, they are starting to tread on thin ice.
Taking money from fans who are banned from attending games leaves a bad taste in the mouth.
Where is the breaking point in all of this?
If the board continues on this path, then it isn't very far away.
Nights like last certainly don't help this board's cause.
If they ever had a cause.
Because you can't call just existing as we are a cause.
Celtic is a sleeping giant.
Kept sedated by the grey men.
It's time for the fans to wake this club up to it's true potential.
---
---