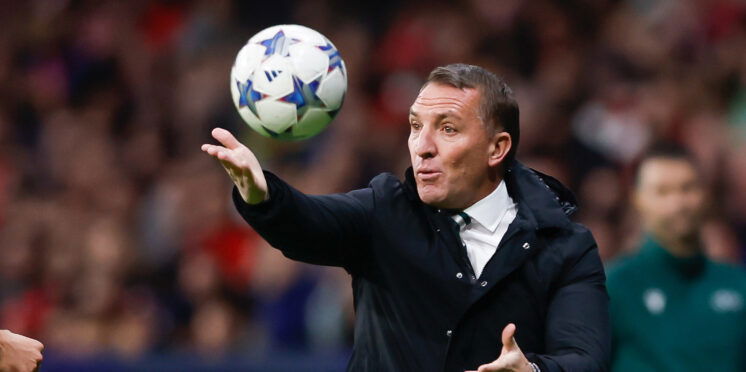 A Kew Heavins exclusive: Celtic doomed and Rodgers will be gone before season's end when the title heads for Ibrox
It's all coming apart at Celtic Park as this season starts to unravel for Brendan Rodgers.
As you all know, I am the great predictor, and today you are witnessing a huge sea change in Scottish football.
Celtic are doomed.
Brendan Rodgers is under tremendous pressure, and it is all starting to unravel at Celtic Park.
Just remember, you heard it here first.
74 years in this game, and an old codger like me knows when he's on the money.
I'm on the money today, and when I tell you a resurgent Ibrox side are going to hunt down Brendan Rodgers and his Celtic side, you'd better believe it.
Back at the start of October, when the messiah, Philippe Clemence came to Ibrox, I told you Celtic and Rodgers were in trouble.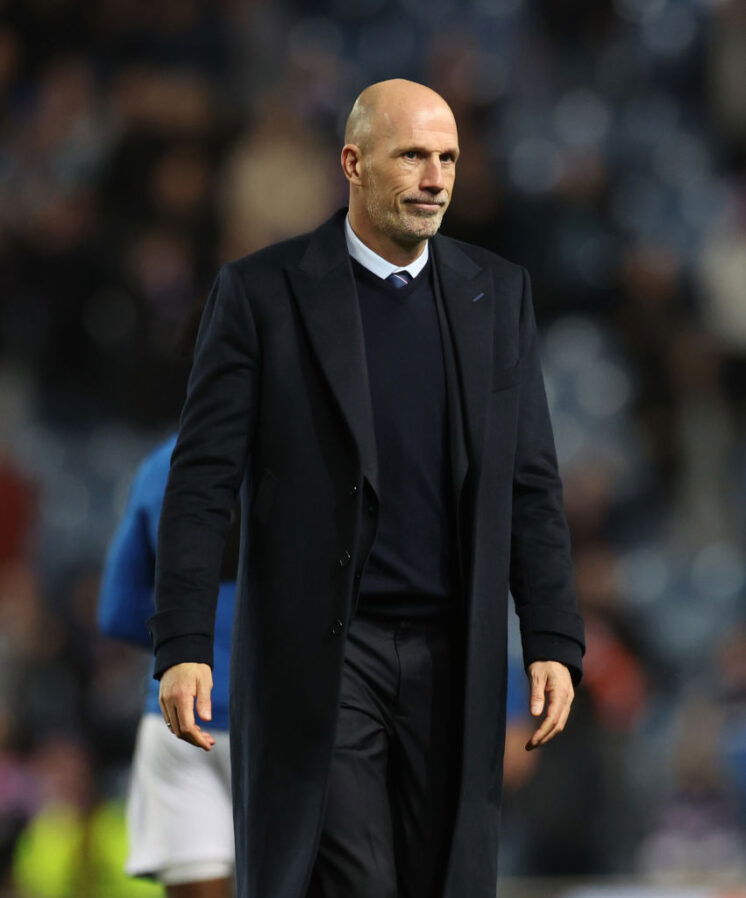 I didn't expect Clemence to start to dismantle Celtic's title aspirations this quickly though.
Daizen Maeda is out for the rest of the season.
The squad is threadbare in spite of purchasing a bucketload of projects.
There's continuing warfare between the club and the Green Brigade, which doubtless turn into a bloodbath today because of prohibited flags.
Then Kyogo and Oh will be off to Aisa for a bundle of internationals in the New Year.
Celtic Park will be a strange place today when Aberdeen come to visit.
They are starting to turn on each other like rabid dogs, and with today being Remembrance Sunday, all hell will break loose.
Proudly wearing my poppy today, I can never understand what the Celtic fans' problem is with this day.
But that's a story for another day.
I'd like to focus on the football, and what a complete and utter humiliation Celtic suffered in Madrid on Wednesday night.
6-0, Rodgers should hang his head in shame.
Once again Celtic crash and burn in Europe, while Clemence and his Ibrox charges march on to another Europa League final.
Ah well, they've only got two more humiliations to endure before they're put out of their misery.
Europe is gone, the Vitalplay Cup is gone, and soon enough, inevitably, the league will be gone.
Along with the Scottish Cup too, perhaps.
In reality, the Ibrox side are on for an unprecedented quadruple.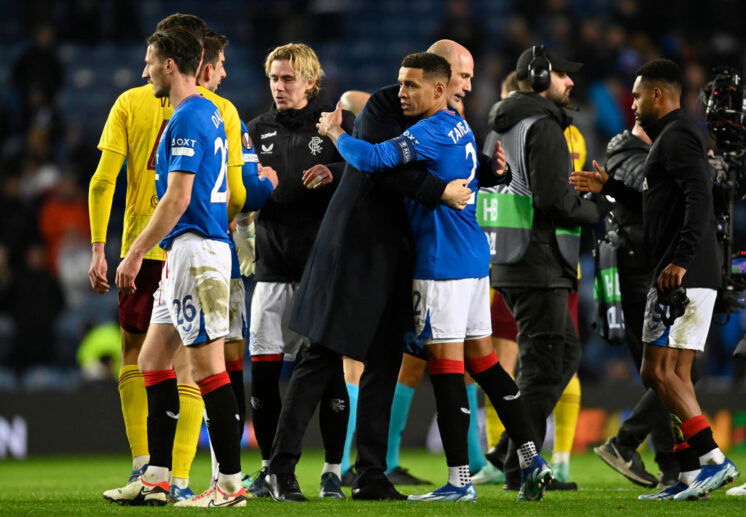 Rodgers will only be able to watch on, as it all comes crashing down around his ears.
He knows Clemence is coming for him.
A Yuletide nightmare of massive proportions is about to begin for Celtic.
The Ibrox side will arrive at Celtic Park on December 30th having won the Vitalplay Cup.
Aberdeen are an irrelevance, which they'll swat aside easily.
Not only will they arrive having one trophy in the bag, they will be in a position to topple Rodgers' team from the top of the table.
And topple them they will.
As symbolic gestures go, it would be a monumental one for Philippe Clemence, the Ibrox manager who has started to cast a giant shadow, similar to that of Nosferatu, in the background.
There's a banner going spare.
It says, Heartless. Passionless. Clueless.
It was last seen at St. Mirren's ground on October 8.
I believe Clemence has wrapped it up as a Christmas gift for Brendan Rodgers, which he'll hand to him when he knocks him off top spot on December 30th.
When the Ibrox side defeated European heavyweights, Sparta Prague, on Thursday night, a new banner went up, it said, "Delete last message, can you see us coming?"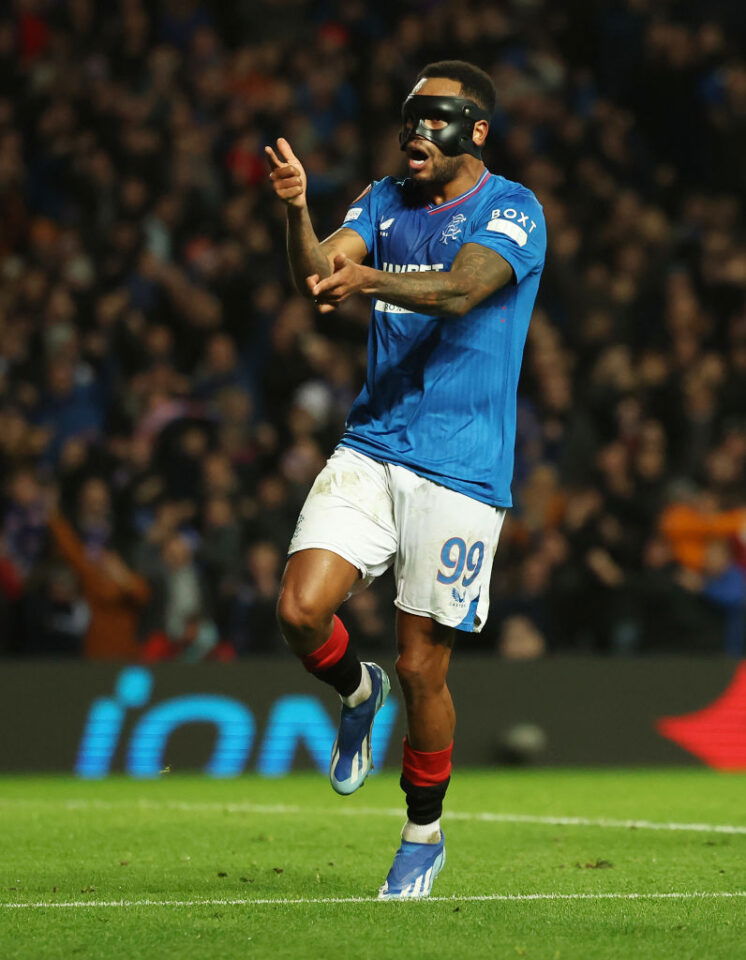 Because believe me when I say it, they are coming for Celtic's title.
Rather than "Heartless. Passionless. Clueless.", the new Ibrox slogan is, "Remorseless. Relentless. Redoubtable."
Most of the time I don't understand Clemence, who has been without defeat since he arrived four weeks, which is a huge achievement.
I can't figure out what he means by "control the gullibillies".
But whatever he says does translates into the transformation of a team that were going nowhere until his arrival at Govan.
I'm told everyone at the club now jumps to his tune as if it was a dance routine on Strictly.
And boy, does he have his players Dancing like the stars!
Every training session, never mind game, blood sweat and tears are expected, if they are not given, a big stick comes out.
I am not privy to what happens when said stick comes out, but I've been assured it ain't good!
Of course, poor David Martindale will suffer a clobbering at the hands of the Ibrox side today.
It is fitting that his side will be Cannon fodder on Remembrance Sunday.
There is no doubt the Ibrox side are on an upward trajectory, the scary thing is that they have yet to reach their ceiling.
Beale did one good thing before he left Ibrox, he signed world beaters for the team.
It's a shame he just didn't know it at the time.
The gap between the Govan side and Celtic is currently a paltry 8 points, easily assailable.
A home game in hand to more Cannon fodder, St. Johnstone, will reduce it to a mere 5 points.
That's why from today, Rodgers has to work towards the avoidance of the December 30 doomsday scenario.
Which he will not be able to do.
Champions League humiliation is all very well but domestic league domination being threatened is another thing altogether.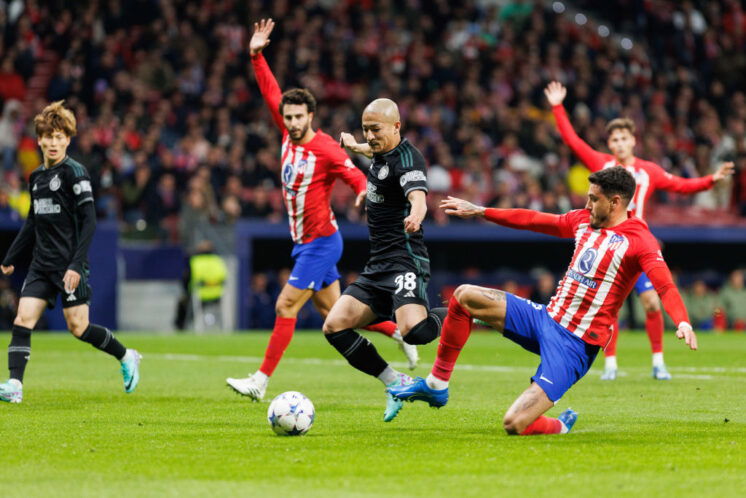 What did anyone expect in Europe?
I did try to warn you last Sunday when I told you Celtic would be annihilated and I wrote: "A night of potential embarrassment awaits Celtic in the Champions League when they go to play Atletico Madrid."
How right was I?
As always.
Rodgers was right. Celtic are not a support act.
They are a downgrade on a support act because they continue to be an irrelevance in Europe.
Just as they will become an irrelevance to Philippe Clemence and his Ibrox charges soon enough.
And I might add, his side are swatting European opposition aside en route to the Europa League final.
Celtic have tens of millions of pounds sitting in the bank, yet rarely, if ever, can there have been a more impoverished subs bench than the one that put Oh, Yang Hyun-jun, Odin Thiago Holm and Tomoki Iwata into a Champions League match against opposition of Atletico's calibre?
Let alone opposition of the Ibrox side's calibre?
Strength in depth? Do me a favour.
Doomed, I tell you.
David Turnbull is excused because he has previously proved himself to be worth the money paid for him. Likewise Luis Palma, who has promise at least.
Celtic lost six goals and had four central defenders, Gustaf Lagerbielke, Yuki Kobayashi, Maik Nawrocki and Nat Phillips, who weren't used.
Paulo Bernardo played from the start but you would hardly have noticed.
Kwon Hyeok-kyu and Marco Tillio, the final two from the summer intake, are for the Missing Persons Bureau to locate but they are indicative of a transfer policy gone horribly wrong.
Incidentally, whatever happened to James McCarthy?
You would need photographic evidence he still lives in Scotland, far less plays for Celtic.
The only positive that can be said about Europe is that Celtic are better off out of it.
They can sit back and watch a real European master at work as the Ibrox side make their way to another European final.
That distraction won't even stop Clemence from taking their title from them.
Three in a row. Don't make me laugh.
Celtic will never violate the Firework and Pyrotechnic Articles (Scotland) Act of 2022.
In Europe, they are a damp squib.
Meanwhile, their main rivals blaze a trail in Europe under the guidance of their new master.
Rodgers is a fluent Spanish speaker.
He'll know what happened in the Metropolitano was a straightforward case of ya visto.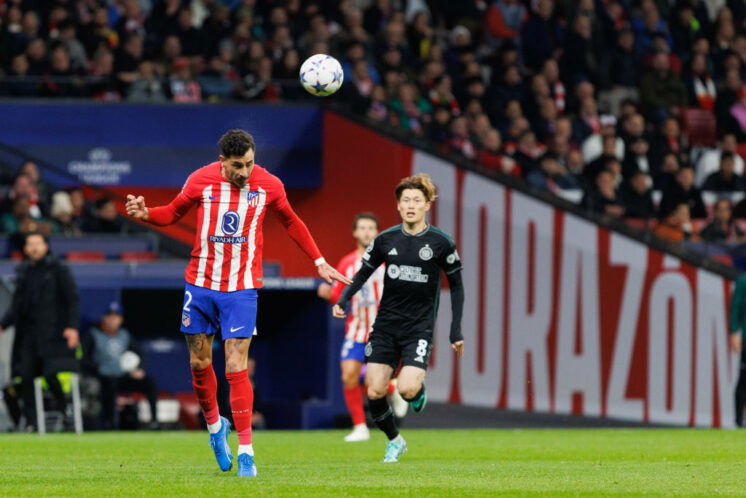 That's deja vu to you and me.
Show Celtic a Champions League tie and they'll fail to win it.
Today they play an Aberdeen team who played in Greece on Thursday night in the Europa Conference League and have two days' fewer recovery time than Celtic.
Rodgers now has a "domestic" on his hands.
One false move and it could trigger mayhem among a support who need no more reasons to be apprehensive and pessimistic.
If Brendan's still at Celtic next season I'll be astonished.
The manager has been sold a dubious package.
If he doesn't win the league title, Rodgers will be scanning the Situations Vacant column on a voluntary basis.
Authors note:
I was so completely taken aback with the drivel Hugh Keevins wrote today in the Daily Record, that I decided not to do my usual thing and take it apart.
Instead, because it's so farcical, I just integrated it into a Kew Heavins exclusive.
Today, they have finally melded into one.
This man is a joke.
---
---