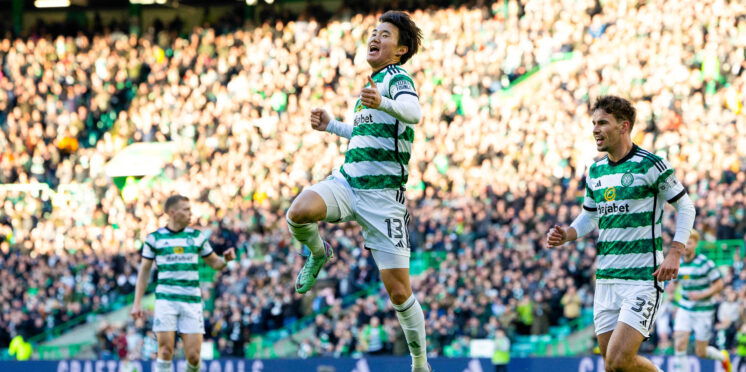 As the media, and Keith Jackson continues the "Crisis at Celtic" narrative, it's clear there is no crisis on the football field
Keith Jackson happily took up the baton from the Prince of Pish, Hugh Keevins, this morning, and continued with the "Crisis at Celtic" narrative.
In his Monday article in the Daily Record, he likened the Celtic Park atmosphere yesterday to that of Library.
I'm surprised he didn't go so far as to say it was like a morgue, just for a more dramatic effect.
If there is a crisis at Celtic Park, it's certainly not on the field of play.
You see, now that the messiah has arrived at Ibrox, every thing is rosy in the garden again….
For now.
So the SMSM must now find a crisis at Celtic Park.
According to Hugh Keevins, who must go down in the record books as the most incompetent journalist in the history of the Scottish game, and that's being kind, Brendan Rodgers will be on the dole queue by the end of this season.
The current crisis, if you could call it that, revolves around the dispute between the Celtic board and the Green Brigade.
While I am loathe to agree with the likes of Keith Jackson, the atmosphere at Celtic Park yesterday left a lot to be desired.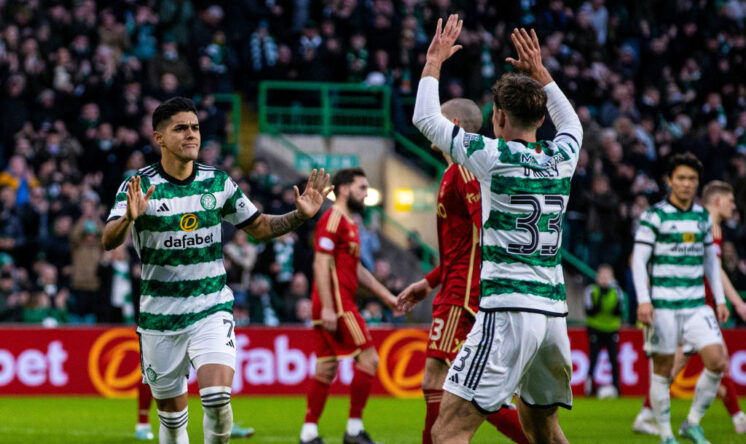 But you don't need to be a journalist at the Daily Record to figure that out.
However, what bothers Jackson more than anything is how Celtic responded to their Champions League mauling by Atletico Madrid.
The likes of Jackson and Keevins thought Celtic were on the ropes after Tuesday night.
They naievely thought they were there for the taking yesterday.
And they pinned their hopes of that on the third biggest team in Scottish football.
Those hopes were well and truly misplaced after the 6-0 thrashing dished out to hapless Aberdeen yesterday.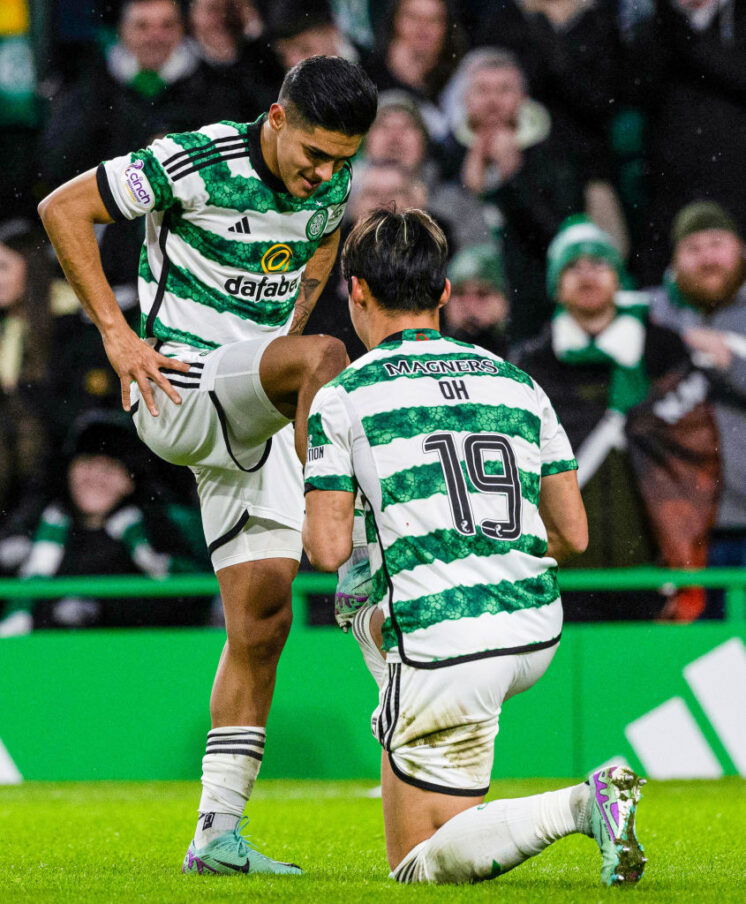 Once again, Keevins was shown up for the old twat that he is.
The Great Predictor got it farcically wrong once again.
He'll be astonished if Rodgers is here next season?
I don't think there will be too many sharing that astonishment.
We're just over one month into Philippe Clement's tenure as Ibrox manager, and now Jackson too, is starting to believe he's the "real deal".
I wonder how much of a real deal he would be if there were unbiased referees in Scotland?
Interestingly enough, nobody seems to want to talk about that, do they?
We have now gone from "Penalty to R*****s" to "When's the next penalty for "R*****s coming?"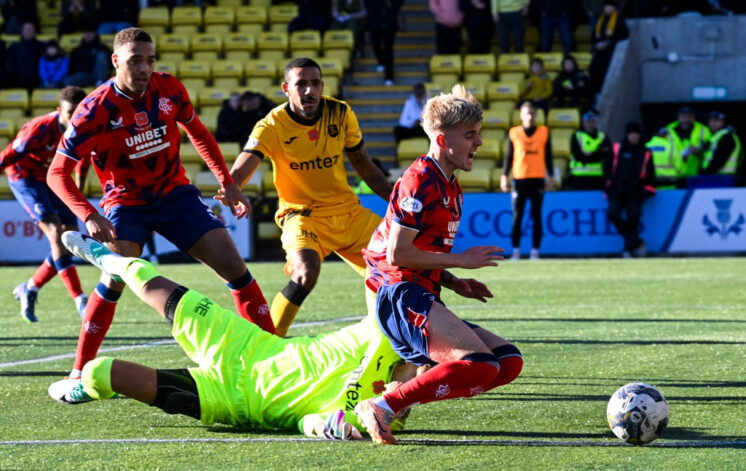 At this point, they don't even hide it, it's getting that farcical.
And while I'm on the subject, shouldn't our board be speaking out about this?
Should they not be calling out this total and utter rigging of our game?
No, instead, they're more concerned with stopping certain flags from being brought into our stadium, instead of tackling a game that is rigged.
Because that's what it is.
And VAR is being used to aid in this.
Can anybody honestly tell me that that first penalty at Livingston was actually a penalty?
How in the name of Christ did VAR not look at that and call it out for the absolute joke of a decision it was?
And then you have the decision at Celtic Park, where Slobodan Rubezic literally planted his head on Kyogo, knocked him out cold, and still remains on the pitch?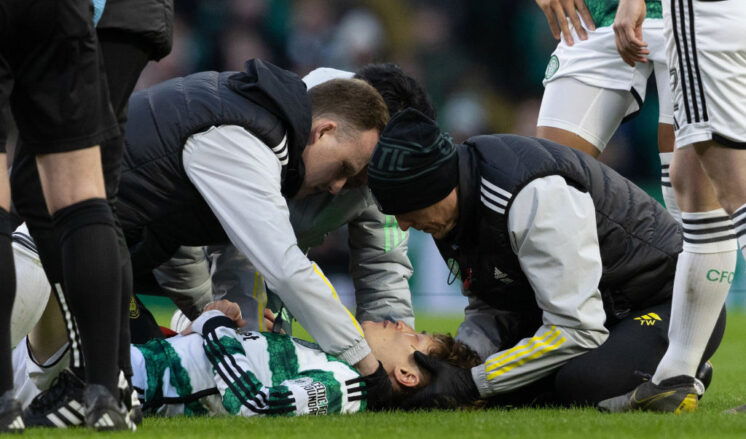 If that was not the definition of dangerous play, I have no idea what is?
John Beaton looked at that in slow motion and felt it only warranted a yellow card?
Now, if he's saying it was a yellow card, he's saying it was an intentional foul, is he not?
If there's no card, then VAR is saying this was an accident, it wasn't intentional.
However, if Beaton is recommending giving a card, then he is saying it was intentional.
If that was intentional, then that's a straight red card, simple as.
No grey area here.
Nothing in between, that was intentional, its a straight red.
Yet Rubezic gets to stay on the pitch, and to add insult to injury, laughs at the reaction of the Celtic fans.
Which I might add, is the only thing Keith Jackson reckons the Celtic fans made the loudest commotion for.
Jeez, I wonder why??
Jackson referred to it as an assault.
So then, why didn't he go one further and call it out for what it was?
A straight red card.
He didn't, because he's too gutless to call out the rigged game in this country.
He's too busy looking for a crisis which isn't really there, and is in fact the creation of our narrow minded board.
I said it recently in my article on the GB, the SMSM would have a field day with this.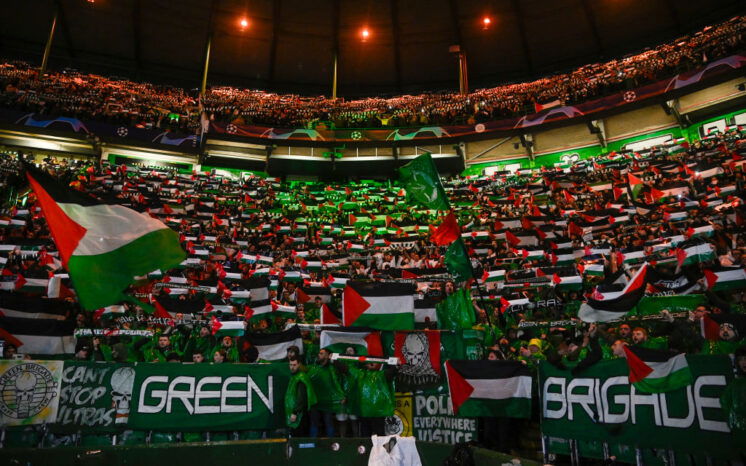 And then you see it in all it's glory in Keevins' Sunday article and Jackson's article today.
The real crisis in Scottish football is the amateur hour when it comes to refereeing.
Well, maybe I'm being too kind, these guys know exactly what they're doing.
When they're called out on it, they'll say it's because they're not professionals.
That they're only human.
Yeah, they are that, but they also support one team.
I'll finish with this, we are now a year into using VAR in Scotland.
Since it's introduction, the Ibrox side have not conceded one penalty, not one.
In the last 4 years, they have conceded just 4 penalties.
That averages out to one a year.
They have received 6 penalties in the last 4 league games.
No other club in Europe benefits from these kind of decisions.
If the SMSM wants to look at crises, then maybe grow a pair and look at this issue?
If our board wants to actually become useful in a meaningful way, then maybe grow a pair and tackle this issue?
Instead of worrying about Palestinian flags?
There is no crisis on the field of play for Celtic.
Yesterday proved that unequivocally.
The current crisis is of our board's creation.
And it's exactly that which provides ammo for the likes of the SMSM.
---
---