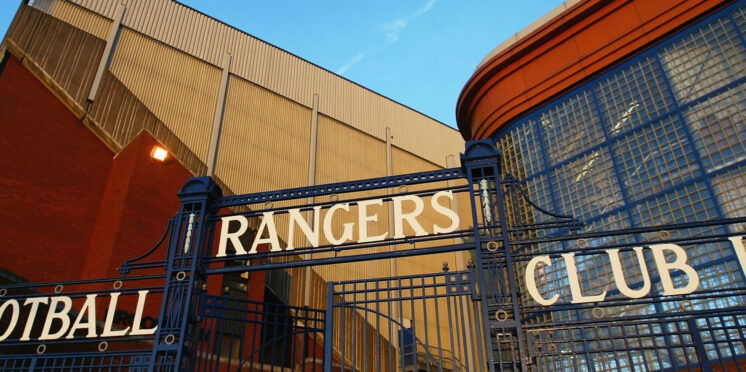 The Ibrox club are the unruly teenager with no boundaries, while Celtic are the responsible adult of Scottish football
Recently, I heard a quote used to describe the behaviour of Israel towards the people of Palestine and the world in general.
This particular analogy very much reminded me of a certain club in Scottish football.
It was the perfect description for them.
The Ibrox club are like an unruly teenager, whose doting parents have never had the courage to teach them any boundaries or rules.
The part of the doting parents could be given to the SFA.
They have allowed their teenager to run amok, and will never hear a bad word said about them.
Even when they do, and the evidence of their misbehaviour is overwhelming, they turn a blind eye.
As a result, the teenager thinks it can do what it wants, and clearly, they know they can get away with it.
If the doting parents attempt to stand up to the teenager, or call them out on their bad behaviour, the teenager lashes out savagely, playing the victim.
This results in immediate back tracking and appeasement from the doting parents.
As a result, the teenager has become psychotic, emotionless, and does not care what effect their actions have on anyone else.
They must get what they want at all costs.
So they do what they want, knowing full well there will be no consequences, no repercussions, and they continue to push the boundaries.
They do not play by the rules, because they believe rules are not for them.
The doting parents become more and more afraid of them, and are terrified to upset them.
I could not think of a better analogy to describe the Ibrox side.
They fit that bill perfectly.
Celtic, on the other hand, are like the responsible adults of Scottish football.
They play by the rules, they rarely rock the boat, and they always pay their bills on time.
But whether we like it or not, Celtic are enablers in all of this.
Because they stand back and watch on while the Ibrox club runs amok in Scottish football, and they do absolutely nothing about it either.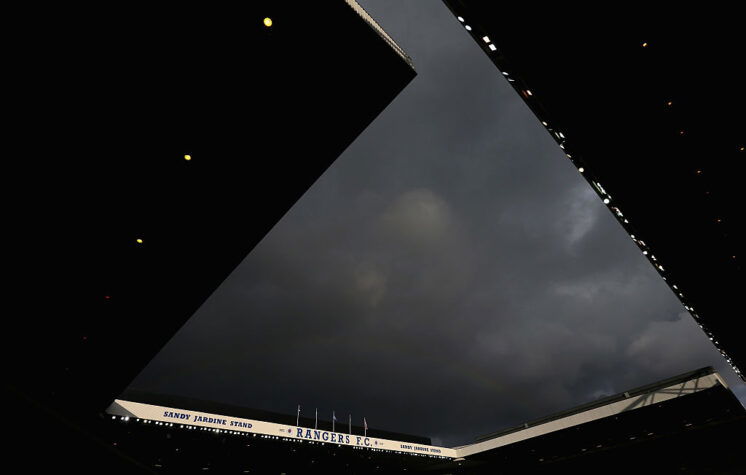 The responsibility for that lies squarely at the door of our board.
Because the fans can see exactly what's going on.
Well, those of us that care, that is.
There are plenty out there who are content to just keep the Ibrox club at arm's length, and to just be tourists in the Champions League any time we make it to the group stages.
But what constitutes arm's length now?
Well, I suppose the whole reason I'm writing this article, and used the analogy I've used to describe the Ibrox side, is to show that arm's length is fast becoming from elbow's length.
Soon enough, if things continue the way they are, there will be no distance between us and them.
And that will be because it was allowed to happen, just as it was in the 10IAR season.
The Ibrox club will not learn from the mistakes of it predecessor, but it's also clear, neither are we.
They are hanging onto our coat-tails by virtue of the farcical penalty decisions we've been seeing of late in games involving them.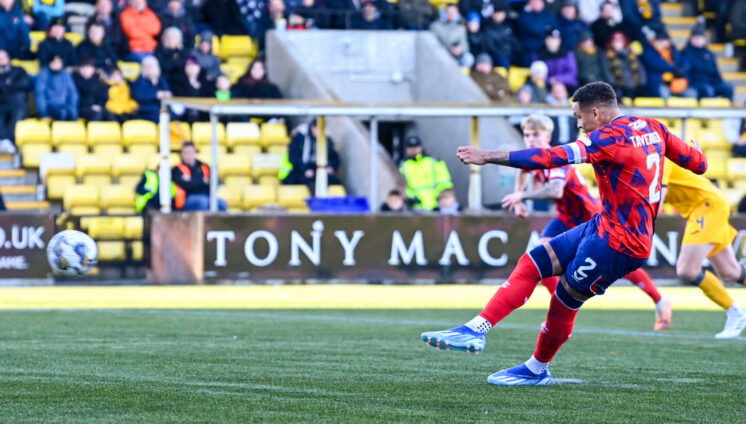 To break that down for you, here are some stats which might open your eyes further:
Rangers are currently on a British record run of 67 games without conceding a penalty
The world top flight record is 74 held by Barcelona in the 2011/12 – 2012/13 seasons (which is currently under investigation by Spanish FA)
Barca averaged 80% possession during that time (Rangers averaged 58% during their run)
Before the current 67 game run, Rangers went 44 league games without conceding a penalty
 So they have only conceded 1 penalty in their last 112 league games
Since August 2020 they have the highest penalty differential in Europe's top 20 leagues, ie pens for minus pens against (as shown in the graph below)
 Since the 20/21 season they have conceded a penalty on average every 42 league games (Celtic every 9 games)
From 2018/19 season they have a penalty differential of +43 ( Celtic are +15 for the same period) Since 2018/19 Rangers have been awarded 52 penalties and conceded 9 (Celtic have had 39 and conceded 24)
Since last season (when VAR arrived in Scotland) Rangers have had 16 penalties in the league with 0 against (Celtic have had 12 with 7 against)
 They are only team in a league with VAR that has never conceded a penalty since the technology was brought in anywhere in the world
If Rangers don't concede a league penalty before the end of this year (8 games) then they will have set a new world record
 James Tavernier is now in the top 10 for the most penalties scored of all time
 Out of everyone on the list the Rangers captain has the highest percentage of goals from penalties
Top 10 penalty takers and % of goals that are penalties (via TransferMrkt)
C. Ronaldo 157 (18%)
Messi 109 (14%)
Totti 86 (27%)
Ibrahimovic 85 (15%)
Del Piero 77 (22%)
Shearer 72 (18%)
Ronaldinho 70 (30%)
Cavani 61 (14%)
Lampard 60 (20%)
Tavernier 58 (48%)
Do you see what I see?
In fact, what more do you need to see to be able to deduce that something stinks to high heavens in our game?
How does the Celtic board not see this?
Why does the Celtic board not even question this?
Nothing to see here.
Move along now, and take your paranoid delusions elsewhere Timmy conspiracy theorist.
That's what you're going to be told to do anyway.
Yet what you see above is not paranoia, it is not a conspiracy theory, they are cold, hard facts.
Yesterday, a few of the other Celtic bloggers decided to pore over the recently released Ibrox accounts.
I read everything they pulled from them, and I'm sure many of you did too.
The media, of course, lied and said they turned a profit for the second season running.
In their 11th season, they have yet to turn a profit.
They have never turned a profit, despite what our complicit media tells you.
Even Rangers 1872 managed to turn modest profits during the 90's and 00's.
That in itself, is a shocking indictment of Current Scottish football governance.
The unruly teenager has been allowed to spend, spend, spend, no questions asked.
They have been allowed to live way beyond their means, while everybody else plays by the rules.
This is unsustainable, and eventually, it will end only one way.
You cannot keep throwing money into a black hole, and then think that the black hole is suddenly going to disappear.
Yet the Celtic board still watches on, effectively enabling this sort of behaviour.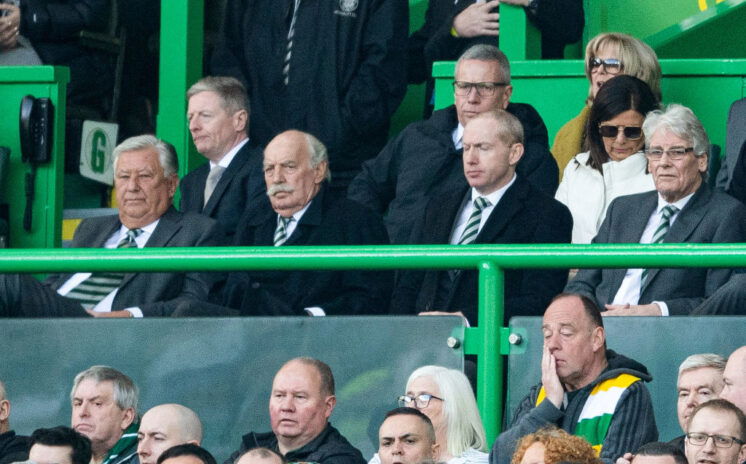 Now, either they have a grand master plan, whereby they're happy to watch the second Ibrox entity implode, or they just don't care.
Based on current behaviours, I'd be leaning towards the latter.
Ibrox boasts about having the biggest wage bill in the country.
That's a pretty ludicrous boast when you consider Celtic have won the last five out of six trophies on offer.
You couldn't exactly call that value for money, could you?
Bear in mind, of course, that their annual turnover is way less than ours.
It's like the unruly teenager boasting, "I went out last night and spent thousands on Bollinger for my friends."
"And what did you get in return for that?"
"A sore f***king heid."
Money well spent indeed.
The stark reality in all of this is this, if we don't start calling out the absolute bullshit we're currently witnessing on the field of play in games involving the Ibrox side, it will come home to roost.
Do you honestly think if John Beaton, Stephen McLean, Don Robertson, or the latest orange boy wonder, David Dickinson, are refereeing the game between us and them on December 30th, that a penalty is not going to be awarded to them?
Just imagine Peter Lawwell, sitting in the stands turns to Michael Nicholson and says, "Wow, I didnae see that one coming!"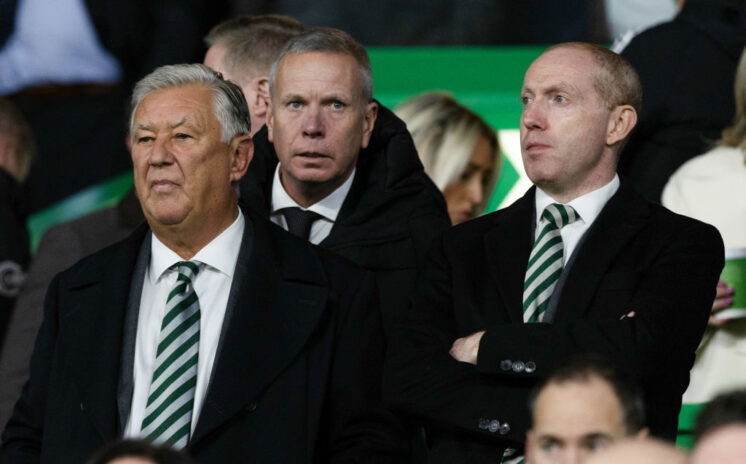 Well, holy f***kin' shit Peter, every Celtic fan on the planet, and the rest of Scottish football, DID!
Then in January, the Ibrox club spends way beyond it's means to secure the League title and Pete says, "Wow, I didnae see that one coming either!"
I'll put it this way, they had better hope and pray that doesn't come to pass, because God help them if it does.
Because that will be on them, the enablers.
They will have allowed it to happen.
That's what happens when you stand idly by and let the unruly teenager run amok.
It's what happens when you don't challenge the doting parents, and call out the behaviour of the unruly teenager.
The Ibrox side are now heading into the psychotic phase.
Carnage will ensue if they are not stopped.
Whether it's for them or us, well, that remains to be seen.
Nobody has learned from 2012.
Just like nobody learned from World War 1, and then World War 2 followed 21 years later.
And everybody remembers that was a hell of a lot worse!
---
---