McFadden believes Celtic have "one hand" on the title
James McFadden has put the pressure on Celtic early in the second half of the season, claiming the Hoops already have "one hand" on the Scottish Premiership.
Speaking to Sky Sports News on Monday (03/02/2020, 9:35am), McFadden suggested that while there is still a lot of football to be played this season, Celtic are in the driving seat following last weekend's results.
They're in control. There's a long way to go and I would expect Rangers to improve, but Celtic are so used to winning and so used to being in this position that I think they're still favourites.

They have been even though Rangers closed the gap, so I still think it's Celtic with one hand on the trophy.

I know there's a long, long way to go and there are twists and turns, but when you see the strength they have in their squad, I just don't see them dropping enough points for Rangers to get back into it.
READ CELTIC VERDICT
McFadden's call is a bold shout to make at this stage of the season in my opinion, given how there are still 14 games remaining for Celtic.
However with a seven-point gap, I do feel as though the Hoops are currently in the driving seat.
Yes Rangers do have a game in hand, but a victory in that fixture would still see Celtic hold a four-point cushion. So when you look at it in that manner, the Hoops are in the best possible position in my view.
Furthermore, even Kris Boyd agrees that Celtic are currently favourites as things stand, with the former Rangers striker admitting to Sky Sports News last week (31/01/2020, 2:40pm) that he'd rather have the points in the bag at this stage of the season.
However to suggest the Hoops have "one hand" on the title already could be a bit too much in my view.
Do you think Celtic have one hand on the title?
Yes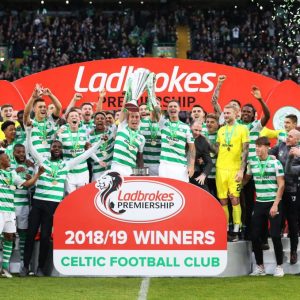 No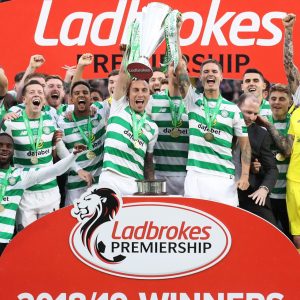 If Celtic had around five games left and a seven point advantage, I'd be slightly more inclined to agree with McFadden, however anything can happen with 14 games still remaining.
The Hoops are in an excellent position, but there is still plenty of work to do until we can start thinking of having one hand on a ninth successive title.
---