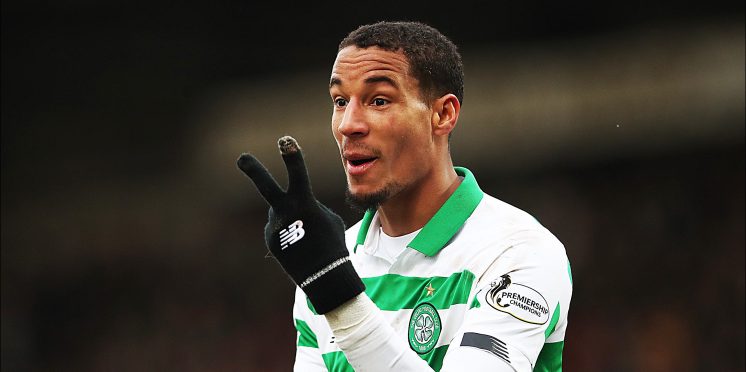 Celtic fans react to Christopher Jullien's tweet
Christopher Jullien is clearly feeling the impact of having not played a game of football for 23 days following a tweet on Tuesday that has sparked a reaction from these Celtic fans.
The defender has been a hit with supporters this season since his £7 million arrival from Toulouse last summer, making him Celtic's second most expensive transfer ever.
Jullien has been a rock at the back throughout the majority of the campaign, and he was leading the way earlier this season with the highest number of duels won by any Celtic player in the league with 110 at the time.
He has also contributed heavily at the other end of the pitch in hugely important moments, with strikes against Lazio, Rangers and Hamilton being the standouts from his seven goals thus far.
Furthermore, he has built on that relationship with fans on social media following his creation of the #hoopsupsideyourhead hashtag he uses in every post, including in his tweet on Tuesday.
Jullien uploaded a photo of himself puffing his cheeks out during a match with the caption '23 days without football,' and these Celtic fans shared their reactions on social media.
Twitter: @Chri6ViF Already been 3 weeks 😳😳😖😖 (@liverpoolLfc07)
Twitter: @Chri6ViF Hope to see u back soon big man (@Owensybhoy0)
Twitter: @Chri6ViF Feels like 23 years. (@mikeybhoy01)
Twitter: @Chri6ViF This is brutal big man 😭 (@Shaunmcd21)
Twitter: @Chri6ViF Miss watching you play as much as you miss playing 🍀💚☘️💚🍀💚☘️ (@marielafferty)
Twitter: @Chri6ViF I feel ya (@nictrixx)
Twitter: @Chri6ViF I used to complain when the international football was on good God how I took football for granted😭 (@Celtic12227908)
Twitter: @Chri6ViF 23 days… Or is that years?

Do you feel like it's been longer than 23 days?

Yes

No

Know which 1 it feels like (@DHollywoodtheb1)
---
TRUE OR FALSE QUIZ: HOW WELL DO YOU KNOW CELTIC LEGEND BERTIE AULD? CLICK HERE TO PLAY TODAY'S QUIZ.
---