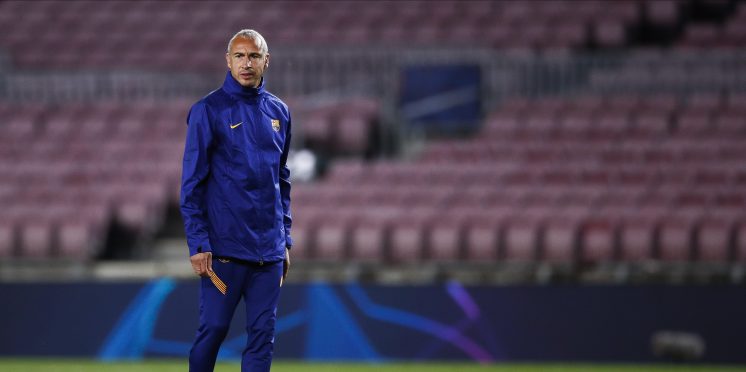 Virals: Henrik Larsson Reaches Out to Valencia's Celtic Fans
Ahead of Barcelona's trip to Valencia on Sunday evening, one intrepid Celtic supporters' group took their chance to encounter a club legend.
Henrik Larsson, who made 218 appearances and scored 174 goals for the club, is currently serving as the assistant manager to Barcelona boss Ronald Koeman – prompting Valencia St Pats CSC to reach out for a meet-up.
Due to health restrictions (and most likely, ongoing commitments to Barcelona), Larsson had to reject the request – but he did take time to send a short video congratulating the group for their fundraising efforts. [via Celtic Star].
He claimed that "that's what Celtic is all about" before promising he would meet the Celtic supporters when the impact of "this terrible virus that is going around" is no more.
Signing off with a 'hail, hail', the fan group was delighted with the response from the Swedish club hero. They commented:
"Fair play to the King for taking time out to send the club a message. With Barca travelling to the Mestalla soon, we chanced our arm at a meet up but with covid restrictions this was a nice consolation prize. Thanks to Henrik and Barca for the gesture. Hail Hail".
They added: "A video to trigger a lot of reminiscing…"
Read Celtic Verdict
Signed for just £650,000, the heroic frontman has certainly paid Celtic back with more than just a decent return on their investment.
His time at Parkhead spearheaded the Bhoys in a silverware-laden period, and his continued love and engagement shown with supporters is a glowing piece of evidence as to how dear he still holds the club to his heart.
---