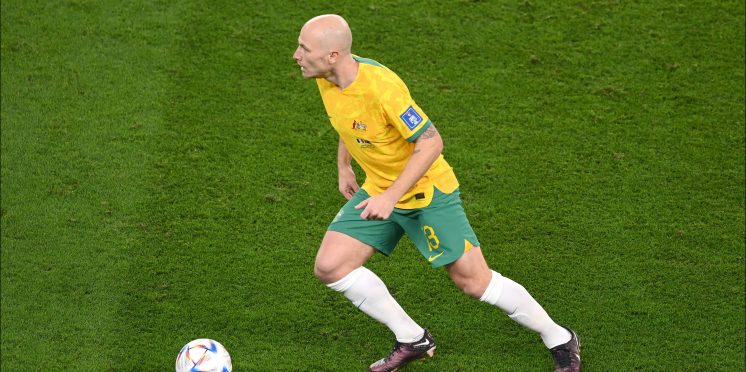 Opinion: 3 tackles, 1 clearance – Celtic star did well against superstars
It was never going to be easy for Celtic's Aaron Mooy in his first game in the 2022 World Cup, as Australia took on current World champions France last night (22nd November).
Despite taking a shock lead in the game, Australia eventually lost 4-1, a result which was expected, but Australia showed enough in the game to show that they will still have a chance of making the last 16 of the tournament.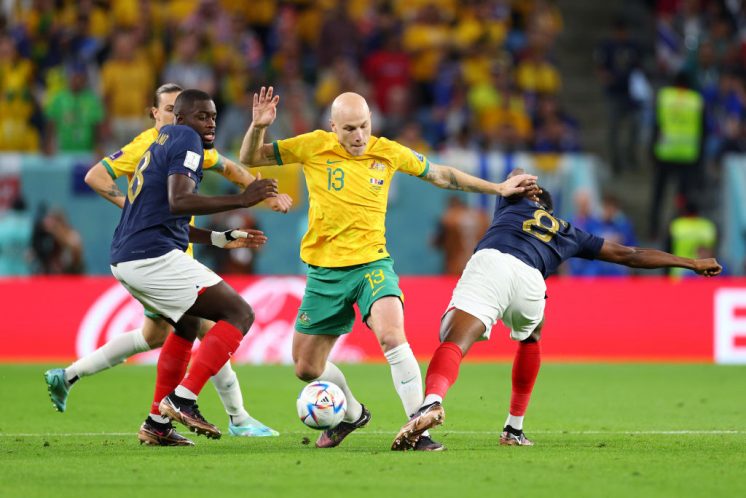 Mooy should be pleased with how he performed in the game though, as he tried to stop France dominating the middle of the park.
WhoScored.Com shows that Mooy contributed well for his country on the defensive side, he had three total tackles – the second most in the team. He also blocked two shots – again, the second most in the team, and one clearance. Interestingly, Mooy also had the third highest pass accuracy percentage in the Australian side, with an 89.4% success rate, making 66 passes in the game, the most of any player.
The number of passes made by Mooy could be an influence from his time at Celtic, as Hoops boss Ange Postecoglou likes his side to do plenty of passing all over the pitch, from the defence, to midfield, to the attack.
Mooy played the entirety of the game, with a former Celtic player in Jackson Irvine and a player that almost joined Celtic in January, Riley McGree. It will be interesting to see if that trio starts in Australia's next game against Tunisia on Saturday, a game which is really a must win match for Mooy and his teammates if they are to reach the last 16 of the tournament.
Ange Postecoglou likely watched the game, and he would no doubt have been impressed with how his player performed, as even though Mooy and his teammates were in the end outclassed, they didn't give up and were always trying to create chances even in the last minutes of the game.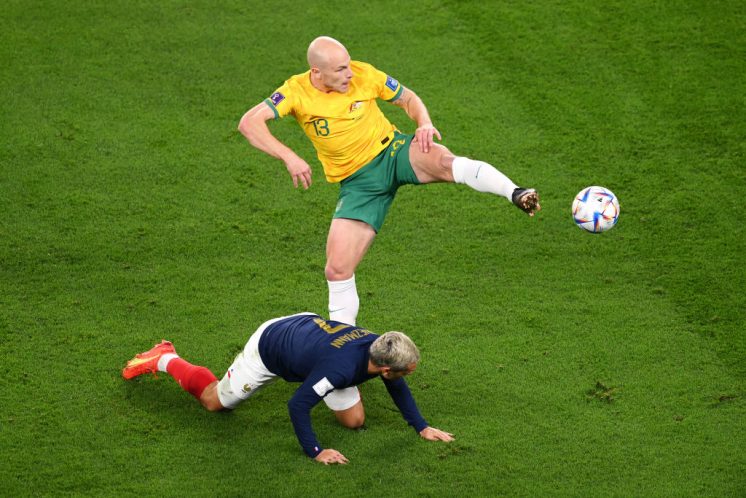 Should Mooy start against Tunisia, it will be intriguing to see if he plays further forward for Australia, like he has been doing for Celtic recently. As the game against Tunisia is one that Australia need to win and will be looking to win, Mooy might play further forward like he has done with some success.
Mooy has played perhaps far more football than anyone has expected for Celtic this season, and that could serve him well for how he performs for Australia for the rest of the World Cup, and when he returns to Celtic Park.
---
---