Opinion: Celtic star is only 10 goals away from landmark achievement
Kyogo's second season as a Celtic player is going very well, and the forward added to his recent good form with two goals for the Hoops in the win over Morton at the weekend.
Those goals mean that the player has now scored 20 goals in season 2022/23, which matches his goal tally from last season. Of course, a big difference between this season and last season is that he hasn't missed four months with a hamstring injury, so it is not really a surprise that the forward has matched his goal tally from last year, and you would expect him to surpass that total sooner rather than later.
Kyogo has been particularly good since the Hoops came back after the World Cup, scoring nine goals in nine games, and he seems to have taken his game to a new level this season.
Looking at the number of goals that Kyogo has scored for the Hoops overall, he has scored 40 in total, and is only 10 goals away from reaching a landmark achievement as a Celtic player, which would be scoring 50 goals for the club.
Kyogo has scored his 40 goals in 62 appearances, which is very impressive rate of goal scoring, and it is particularly impressive that he has not been affected by the injury issues he had last year, it hasn't stopped him from upping his game for the Bhoys.
You have to think that even if the Hoops do sign another striker in the January transfer window, that Kyogo will be the first choice forward for the Bhoys as long as he can stay fit, which he has been since he first joined the Hoops last season.
It can only be a good thing for the club to have competition for the forward places, and the new signing could allow Kyogo to up his game, like Georgios Giakoumakis has over the past year.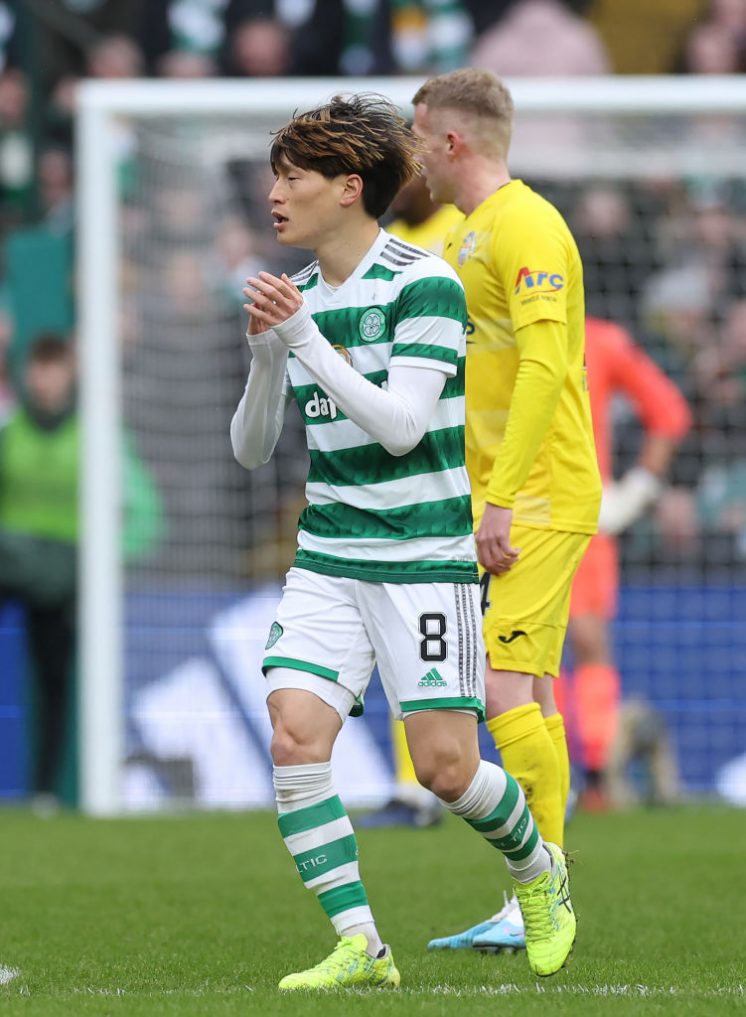 Kyogo can be very pleased with how he has performed for the Hoops this season, but nothing has been won yet, and he will be eager to score the goals that will see the Bhoys have more success in Scotland over the next few months.
As for when he will reach that 50 goal tally, you have to think that if he can keep up his current level of goal scoring, it could happen long before the end of the season, and it would be a real boost for the player and the club if Kyogo hit that landmark sooner rather than later, as it would likely mean that Celtic are winning games on a regular basis going forward.
---
---