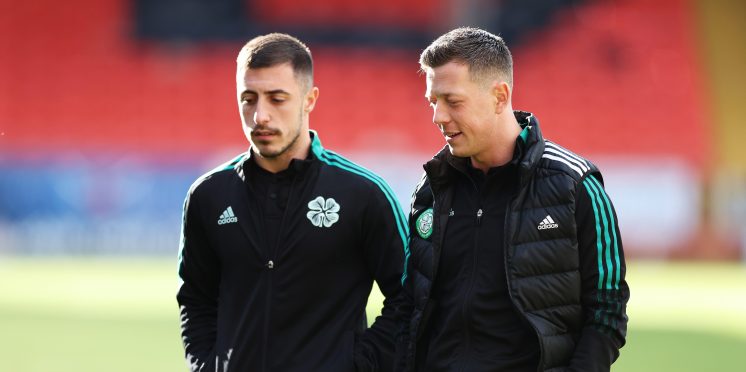 It's the summer of bidding wars, but there's no bids forthcoming
Celtic have a dearth of talent at their disposal at the moment.
So far this summer, the only mission at Celtic Football club has been to further strengthen an already exceptionally strong squad.
Outside of that, the main aim has been to off load the dead wood.
So far, that has been progressing according to plan.
Vasilis Barkas is already gone to Utrecht on loan, with an option to buy.
According to Anthony Joseph from Sky Sports, Celtic are willing to entertain bids for Albian Ajeti.
But it has also emerged that he will be given a chance in pre-season to prove whether he is capable of adapting to Ange Postecoglu's system of play, something he has struggled to do to date.
Effectively, it's his last chance to prove whether or not he's good enough to play in the hoops.
If that doesn't prove to be the case, the club will most likely look to move him on before the transfer window closes.
Outside of that, the only other rumour regarding our players we've heard has emerged from well known transfer source, Fabrizio Romano.
He declared that clubs from down South were showing interest in Josip Juranovic, which seemed to worry a lot of fans.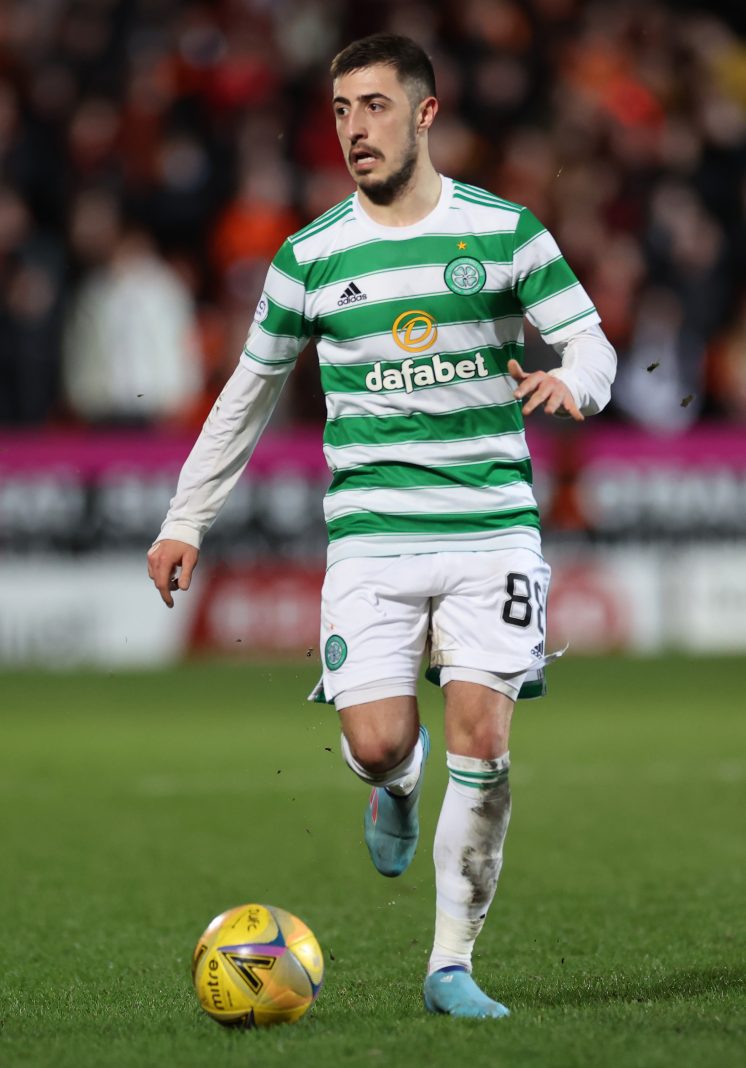 This is due to the fact that Romano is usually an accurate source when it comes to player movement.
However, nothing seems to have come from that rumour so far.
Suffice to say, if any player in Scotland was going in to start a bidding war, then Juranovic would be the one.
A Croatian international, headed for the World Cup – where there is no doubt his country will be in the mix to get to the latter stages of the competition – Juranovic' stock is only going to rise in the coming months.
If we look at this in contrast to the Ibrox club, there seems to almost be a desperation to start bidding wars for their players over there, with their media toadies totally on song when it comes to this.
However, this stems from a desperate need for finance if there is to be any hope of bringing fresh blood in.
This is not, nor will it ever be, a position Celtic find themselves in.
One of the main reasons we sell our biggest assets for decent sums is because we are never under pressure to sell them.
The club manages it's finances and commercial deals like a well oiled machine, therefore, we never have to rely on player sales to balance the books.
Which, to be fair, always balance positively.
Over in Govan, we are witnessing desperate attempts to start bidding wars for their "prized assets".
One of my readers suggested that I should take off my green tinted specs and accept that Joe Aribo is a quality player after reading yesterday's article.
He reckoned that if any one of the Ibrox club's assets would be capable of starting a bidding war, Aribo would be the one.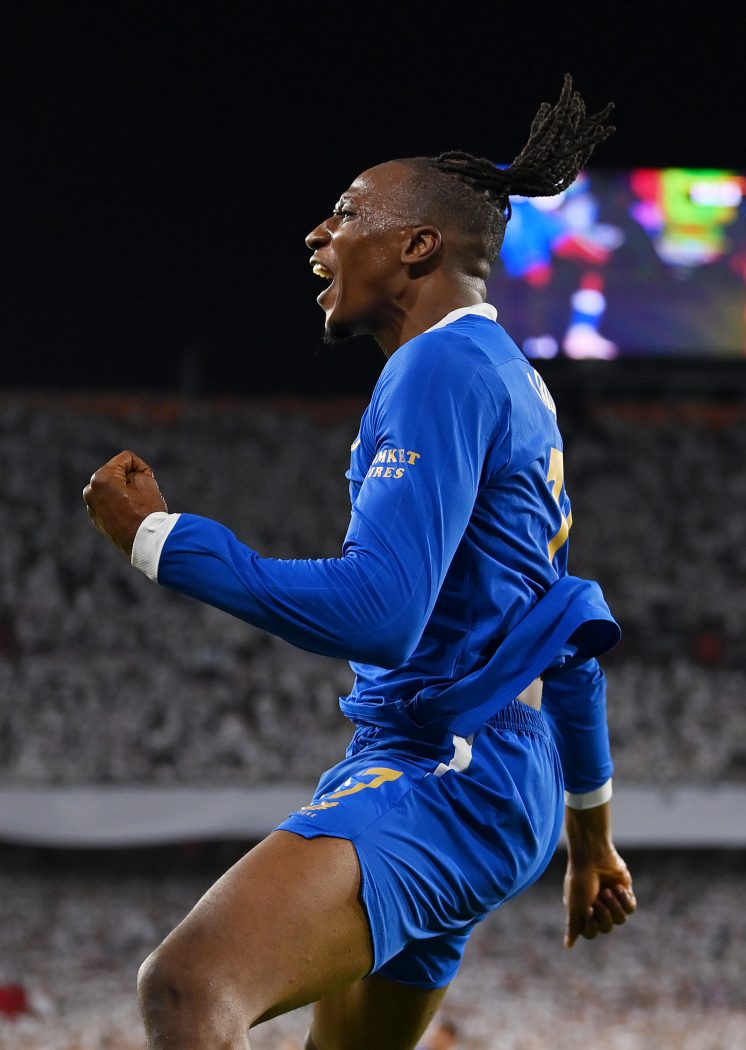 I accept Aribo is a quality player.
What I do not accept is the way the Ibrox club goes about trying to start bidding wars for their players in conjunction with an all too eager and compliant media.
It reeks of desperation.
Can they not see that prospective buyers are smart enough to see through this?
The SMSM is not renowned world wide for employing Pulitzer Prize standard journalists and this is evidenced by the bog standard reportage we see day in day out.
To date, we have seen desperate attempts to drum up interest in Alfredo Morelos, Calvin Bassey and the aforementioned Aribo, thus far to no avail.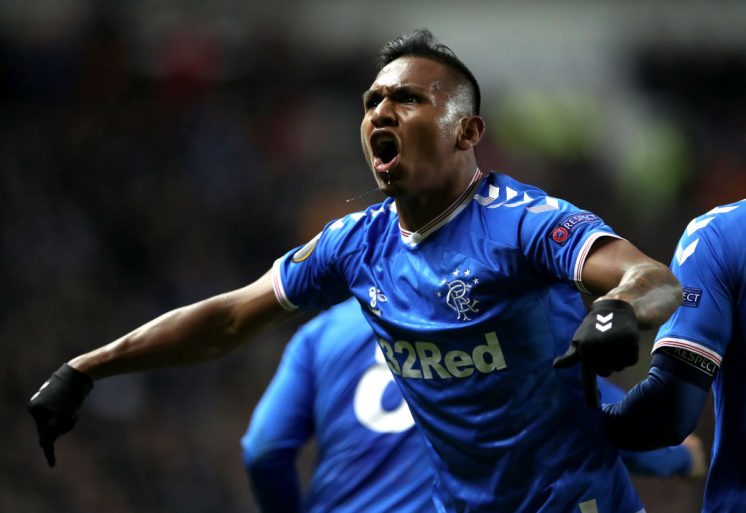 "Bidding war" seems to be the key word in every article.
Today, Craig Moore was waxing lyrical about starting a bidding war for Calvin Bassey.
I am not a journalist, nor do I have any major insights into the behind the scenes operations of the club I support.
But I do know that easiest way to start a bidding war is to simply let your player do the talking.
What I mean by this, is that if clubs are interested in him, they will send scouts to watch him.
If they feel he's a quality player, want him badly enough and they know he's available, they will make an offer for him.
If another club shows interest, then a bidding war can commence.
It is rare where a newspaper article has resulted in selling a player, let alone started a bidding war.
Yet the SMSM keep trying to do this on behalf of the Ibrox club.
In fact they've been doing this with regard to Morelos for 10 transfer windows now, but to no avail.
Einstein said the definition of insanity was doing the same thing over and over again and expecting different results.
I guess Einstein never met the SMSM, because they are the definition of insanity.
This has been the summer of bidding wars, without a single bid forthcoming as yet.
That ain't going to change any time soon.
---
---