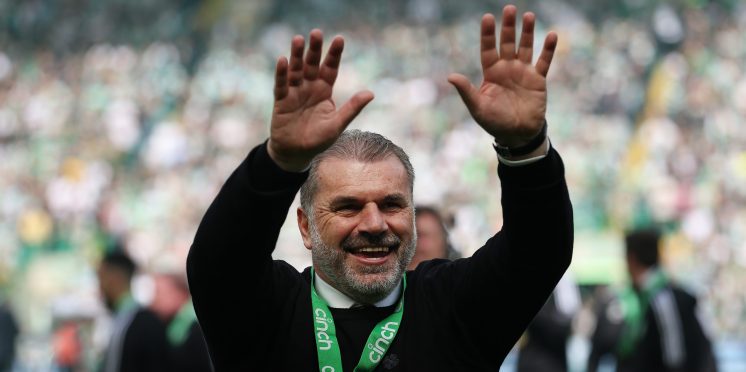 Evolution is the way forward for Celtic, we are not the same prospect we were at the start of last season
In February 2019, Celtic ground out a result against Kilmarnock at Rugby Park which would define that season.
Scott Brown scored in injury time and sent the away end into raptures.
His exuberant celebrations ended up with him receiving a red card for a second bookable offence.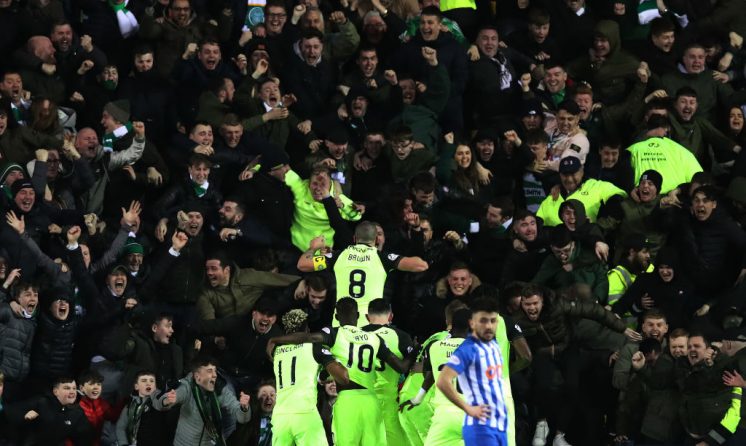 Not that he cared at that point, but if Celtic hadn't won that game, the Ibrox club would have closed the gap at the top to 6 points.
Celtic were heading into a tough round of away fixtures after the upcoming home game against Motherwell, which would turn out to be Brendan Rodgers last game in charge.
That game was followed by tough away fixtures against Hearts and Aberdeen.
At the outset of this article, I said Celtic ground out their result against Kilmarnock, but if truth be told, we had been grinding results out for quite some time before that game.
This was season three of Brendan Rodgers' tenure and clubs were starting to see through his tactics.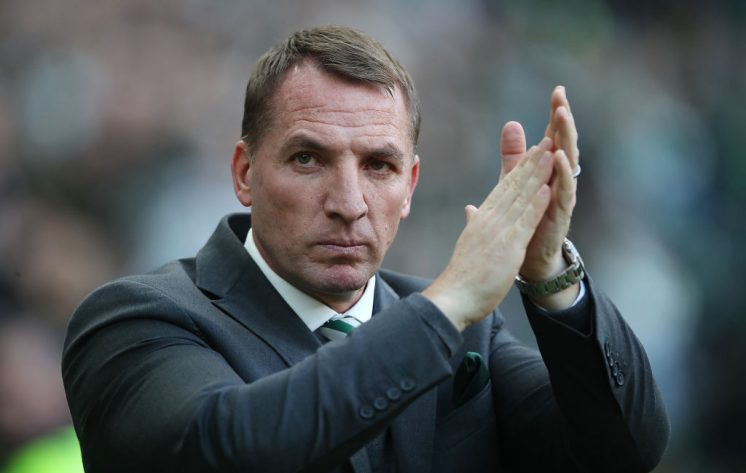 His steadfast refusal to change them was becoming a bit frustrating for our support and sometimes the tippy tappy football he insisted on playing was hard to watch.
We were consistently being found out in Europe using this system.
We had just been knocked out of the Europa League with barely a whimper against Valencia, before Rodgers headed South to Leicester City.
Neil Lennon maintained the status quo, changing very little of what Rodgers had implemented and despite the continued grinding out of results, we won the league pretty comfortably in the end.
His refusal to change Celtic's way of playing, combined with poor training practices, ended up with us mounting no challenge whatsoever in the 10 in a row season of 2020/21.
Realistically, Celtic didn't evolve during that period, they devolved and that was what ultimately led to the clubs complete capitulation in 2020/21.
Which is why the Ange Postecoglu article in today's Daily Record is interesting to read.
He is clearly aware that going into the new season, all of the other clubs in Scottish Premier League will be well aware of what Celtic are capable of on the pitch.
Ange also understands that he is no longer starting the season as an unknown entity.
Here he outlines why he feels the same approach as last season won't necessarily work in the upcoming campaign:
The players won't be expecting me to go in and say: 'Let's do everything that we did last year. That would go against everything I've talked about. I'd be saying, 'We've got a successful formula so let's just roll that out again. There's now that expectation within the group. The coaches, and myself as the leader, have to match and deliver those expectations of wanting more, and try to achieve something special.
This is refreshing to read, because it means Ange knows he's going to have to make changes and tweaks to the way we do things in the new campaign.
He's also well aware everybody else now knows what he's capable of:
Maybe the fact I was underestimated when I came in worked in my favour. This season people will say: 'We're won't under-estimate him because we know what he can deliver.'

So things I could have used as tools again this year don't exist but there are other things we can do.
Effectively, he no longer has the element of surprise and he definitely surprised everyone last season by what he achieved in such a short time.
Ange knows he now has to get his players to push on and take it up another level.
Everybody was acutely aware that the Ibrox club were starting to suss out our tactical system towards the end of last season.
The cup semi-final and the final league Glasgow Derby were evidence of that.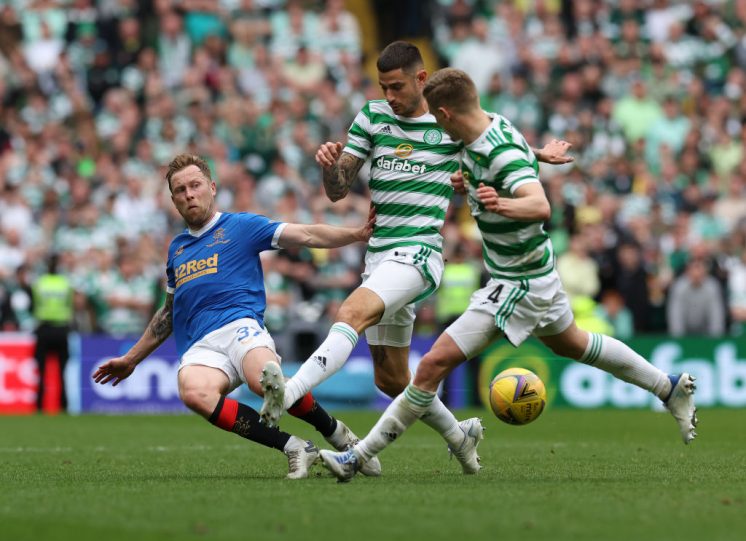 Giovanni van Bronckhorst will see that as the ace up his sleeve when we next encounter them on the 3rd of September.
However, based on what Ange said in the Record's article, you would have to feel he's onto this also.
It's encouraging that he's aware the club needs to evolve in the coming season.
It makes you think there won't be a repeat of what happened under Rodgers in his third season and the devolution that followed under Lennon thereafter.
He finishes by saying:
If you're part of the chasing pack you have to be better than the person ahead of you.

If you're ahead of the pack, you've got to be better than you were because whatever marker you've set down, the clubs chasing you will surpass that mark. So we've got to be further ahead.

That's the exciting bit. We are in the Champions League which is unbelievable. That's the environment where you'll be truly tested but I love that.
All of the above is fantastic to hear, because Ange clearly recognises what's ahead.
He knows the chasing pack will up their game.
The fact that we have the added advantage of Champions League football, however, means that we will get to test our mettle against tough, tough sides.
This will result in us upping our game further, which should then in turn keep us exactly where we need to be.
Ahead of the chasing pack.
---
---