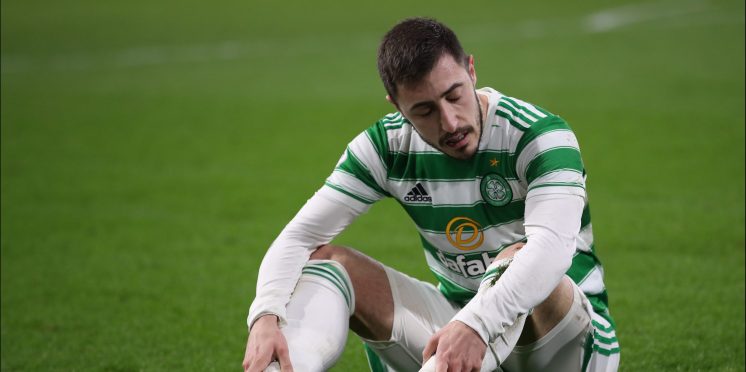 Juranovic to Atletico Madrid, a rumour that isn't really a rumour at all
Every opportunity they get, the papers are jumping on the possibility of Josip Juranovic leaving Celtic.
Yet, since the day Fabrizio Romano tweeted that he may be exiting the club, not one single concrete offer has been made for the player.
All that tweet seemed to do was give the SMSM licence to create stories on the player that aren't really stories at all.
Take yesterday's article in the Daily Record by Mya Bollan, where we're told that Juranovic could be facing a transfer waiting game.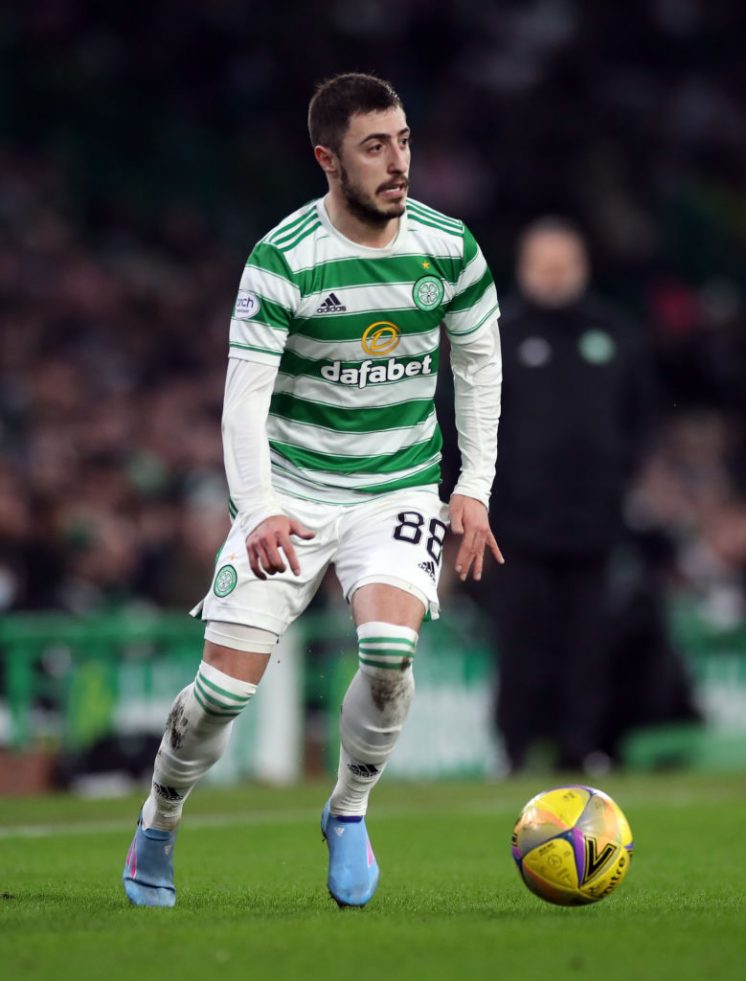 A waiting game for what exactly?
Apparently Atletico need to sell players before they can make a move for the Croatian.
This is arising from rumours that they are interested in the right-back.
Rumours.
Just like Fabrizio Romano's tweet, which put the cat amongst the pigeons and left the SMSM rubbing their hands with glee.
At this time of year, especially this year, we're beginning to realise the acute reality of "rumours".
As transfer silly seasons go, this one is right up there.
Take a look at this paragraph, for instance, in Bollan's article:
Celtic defender Josip Juranovic could be facing a transfer waiting game, with Atletico Madrid needing to sell players before they can move for the Croatian.

The right back has been linked with a move away from Parkhead this summer and the Madrid outfit have been at the forefront of the rumours so far. However, the Spanish giants may be putting a halt to the potential move before it has even begun if their club president's comments are anything to go by. Club chief Enrique Cerezo has issued an update on his side's business plans this summer, revealing they may need to move some of their current players on before diving into talks with new recruits.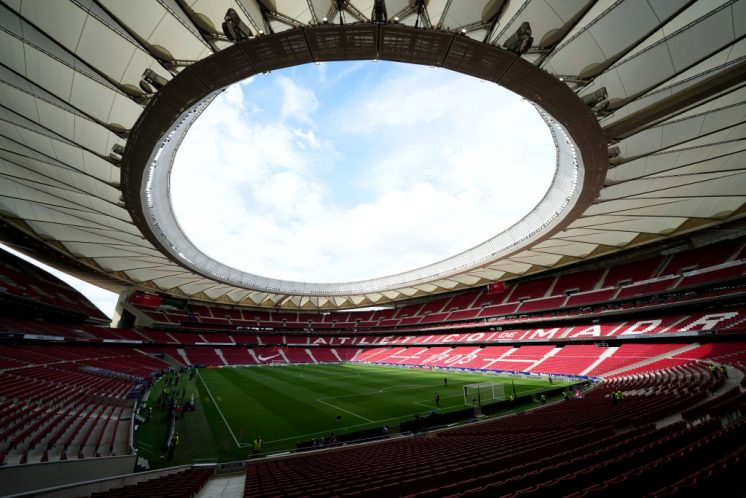 In effect, that paragraph basically states that Atletico Madrid have actually done nothing when it comes to making a move for Juranovic.
Nor are they likely to, any time soon.
That in turn lends no credence to the supposed "rumour" that they were interested in him in the first place.
Instead, the story heads off on a completely different tangent and discusses the state of Atletico Madrid's finances.
Bollan states they need to sell €40 million worth of talent before they can buy anyone.
This excerpt, citing comments from Atletico club Chief Enrique Cerezo, which he uses from AS.com, tells us absolutely nothing about Josip Juranovic, nor does it even allude to him:
"I think that in order to sign we all need to sell. We'll see who it's sold to and who it's bought from.

"It's 40 million that we have to sell, and that's where we are. The market is not easy, it is very difficult. And the economic situation you already know how it is."

When asked about their pursuit of a right-back, the chief failed to name any names. But he did revealed that his side were in need of a cover in that position.

He said: "Well, the midfield we already have. It is Witsel, which as you all know is practically done, and the right-side we are looking for it."
So, Atletico are in need of a right-back?
Add a rumour that Atletico are interested in Juranovic to that statement from Cereza and you have a story which isn't really a story at all.
Bollan's whole article actually tells us nothing, other than the fact there is a "rumour" Atletico were interested in our right-back.
In the end, even if there was a "rumour", Cereza has stated clearly they're in no position to buy until they sell.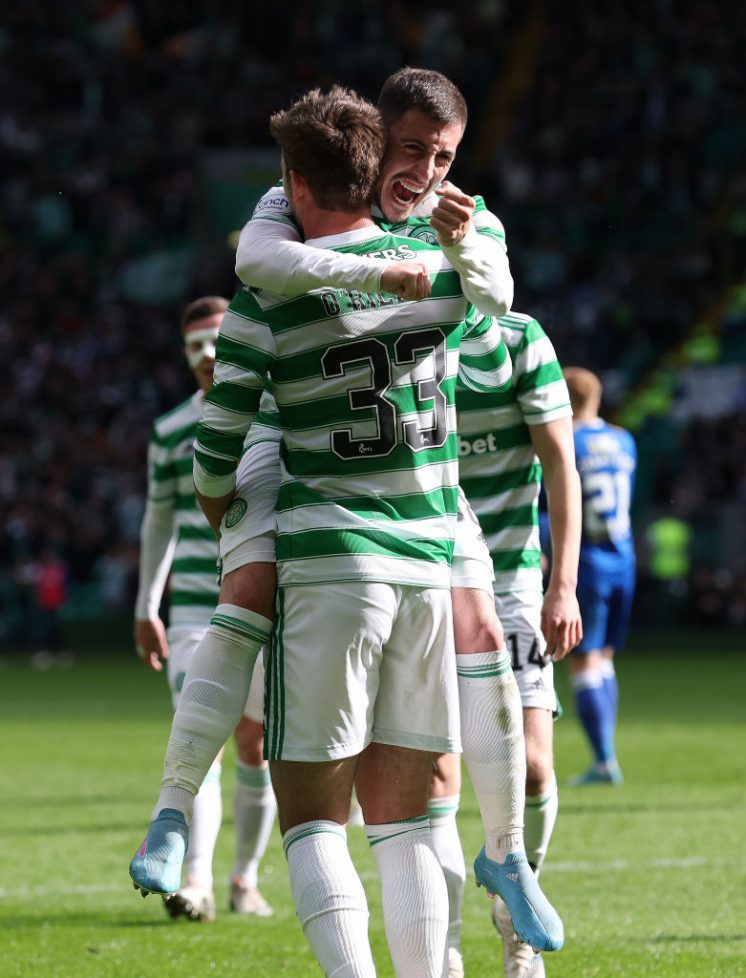 So a "rumour" remains a "rumour" and Josip Juranovic will remain at Celtic according to the final paragraph of this pointless article:
Clubs in the English Premier League are reportedly keeping tabs on the stopper after his impressive debut campaign in Glasgow's east end. But with the leading link now looking less likely, Celtic could be keeping hold of the 26-year-old.
It's shite articles like this that make you yearn for the start of the upcoming season.
Then at least there's something tangible to read and write about.
The sooner silly season is over, the better.
Fabrizio Romano has a lot to answer for….
---
---