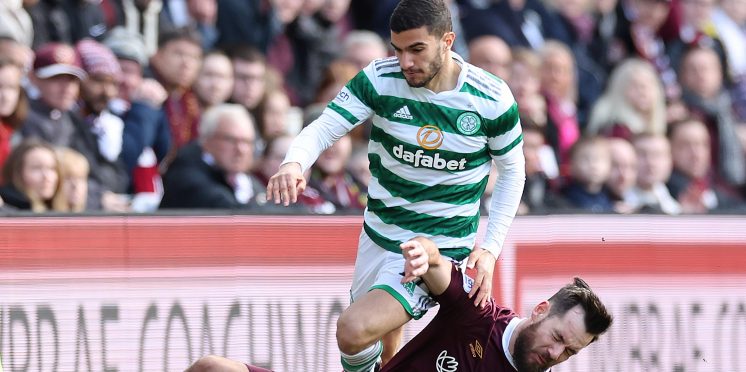 Abada has left the building. He's been sold to Southampton already for £10million according to the SMSM
A rumour has emerged that contract talks have stalled between Celtic and Liel Abada.
I emphasise the words rumour and stalled.
Liel Abada's former club president, Avi Luzon, first "claims he will definitely leave", note the language, this is a claim.
He then "reckons" the winger will move down south.
Finally, he "insists there is a 90 per cent chance it will be in the coming months".
This is the language used in this morning's Sun.
Now, I can deduce one of two things from this, either Liel Abada is extremely stupid and naïve or this is complete bullshit.
If, as the Sun is claiming, and I emphasise claiming, Liel Abada has decided to speak about his whole contract situation at Celtic to his previous club president or to someone connected to him, then he has signed his exit papers with Ange Postecoglu.
We all know how Ange Postecoglu handles dissension in his squad.
If you speak publicly about your desire to leave Celtic, then you're free to go.
But you better believe there's no recourse after that.
Giorgos Giakoumakis and Josip Juranovic are prime examples of what happens when you do that.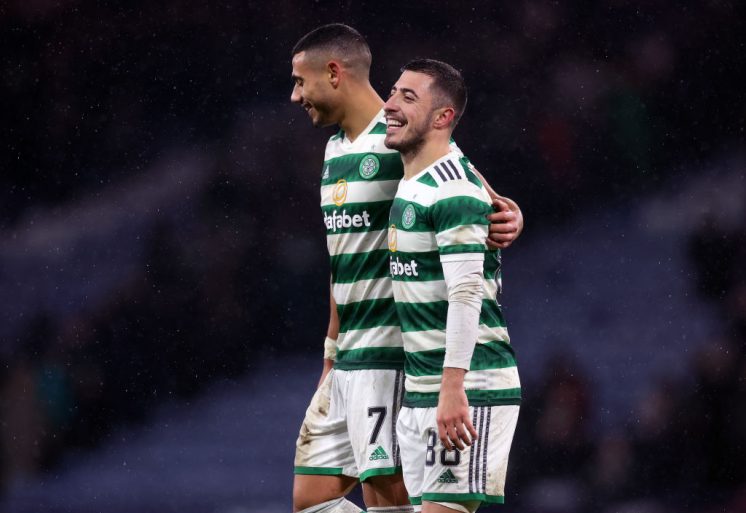 Which is maybe why we're so quick to already accept that this may be the beginning of the end for Liel Abada.
But has Abada really spoken out about his contract situation.
And if so, did he speak to someone who spoke to his former club president about it?
Avi Luzon claims to have the inside track on what has transpired between Celtic and Liel Abada:
I believe he will be sold in the summer to the Premier League. There were talks already in the last window, but he didn't want to be sold. They offered him a contract extension and I know he didn't agree, because he wants to be sold.

I don't know the names of the teams, but there are offers and I believe at a probability level of over 90 per cent that he will move in the summer.
In the last window, he didn't want to be sold, but then he was offered a contract extension and he didn't agree, because he wants to be sold?
Which is it?
He does or he doesn't want to be sold?
Luzon "believes" at a probability level of over 90 per cent that he will move in the summer.
I don't know if I believe that, because to me, it's just looks like pure speculation.
It's one man's belief.
Have we heard Liel Abada publicly declare that he wants to leave Celtic in the summer?
I don't believe he's said anything to that effect.
The Record are today regurgitating the same thing, one man's claim.
No paper has anything other than this story.
However, Stephen McGowan of the Daily Mail has a different spin on it.
He has it on good authority that Abada will go to Southampton.
McGowan has generally been a decent source, but I would still be sceptical of this move, for reasons I'll outline myself.
The rest of the media have latched onto this, so they've put all of their eggs entirely in this basket and now Abada is gone, to Southampton for £10 million.
Because they've already tabled a bid.
It's never fails to amaze me that it's always Southampton.
They are the go to club when a story like this emerges.
So let's talk about that a bit.
Southampton are rooted to the bottom of the Premier League.
They are mired in a relegation battle and all of the clubs around them right up to 14th place, are mired in it as well.
There's a distinct chance they could be relegated.
Based on current form, I think they will be.
If that's really the extent of Liel Abada's ambition, then Southampton are welcome to him.
Because if it is, he'll most likely be playing his football in the Championship next season.
As opposed to in the Champions League.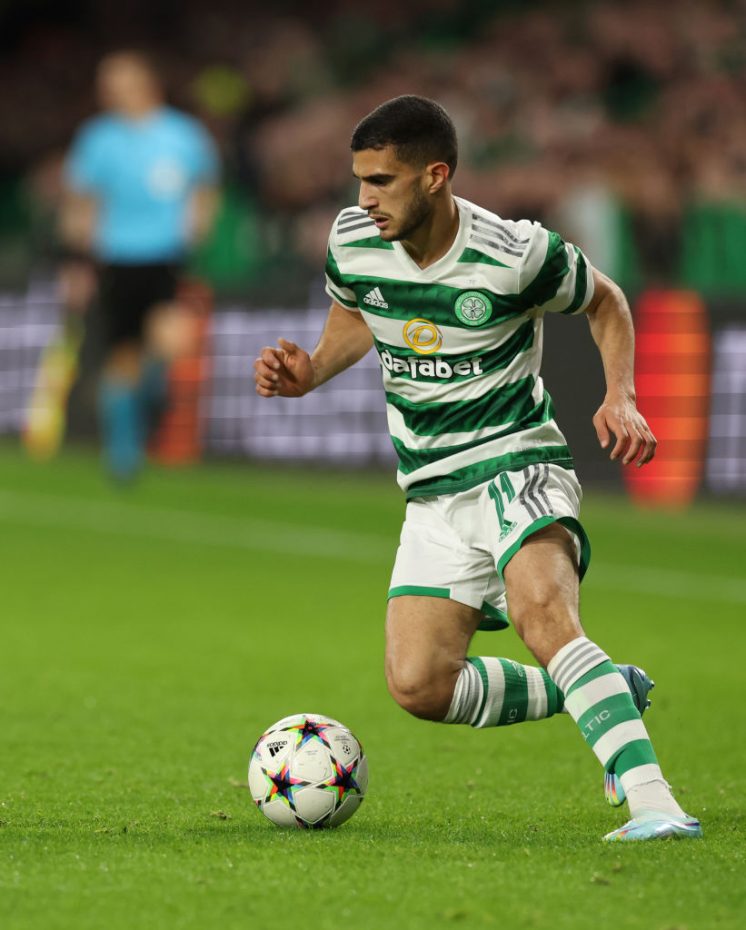 You see where I'm going with this?
It doesn't stack up.
Yes, talks have stalled on a new deal.
That doesn't mean these talks are dead in the water.
This really smacks of the SMSM putting 2 and 2 together and coming up with 20 because they're so anxious for him to go, as they are any decent Celtic player.
That's just my opinion.
If Liel Abada really is that foolish, then his replacement has already been sounded out.
Instead of losing him for £10 million, did it ever occur to the media we're gaining £8 million?
Trebling our investment.
Because that how Ange Postecoglu does things.
Once upon a time, a rumour like this would worry me.
Not anymore.
In Ange we trust.
---
---