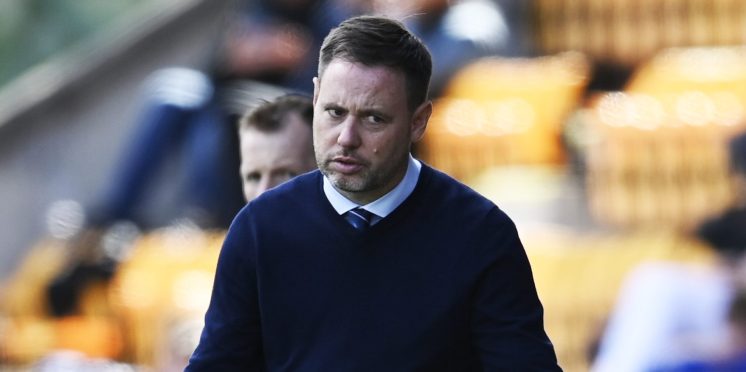 Now that Celtic are finding their rhythm, it's only a matter of time until Beale is gone, despite what Miller and Keevins say
Yesterday, at least for the first half against Dundee, I began to wonder if we were in for another one of those days.
The Dens Park side frustrated us in that first half and despite having all of the possession, and plenty of chances, we couldn't quite find a way through.
When Daizen Maeda's first half goal was disallowed, I started to get that uneasy feeling creeping over me, but I needn't have worried.
It took what I consider to be a lucky penalty, for us to get the breakthrough.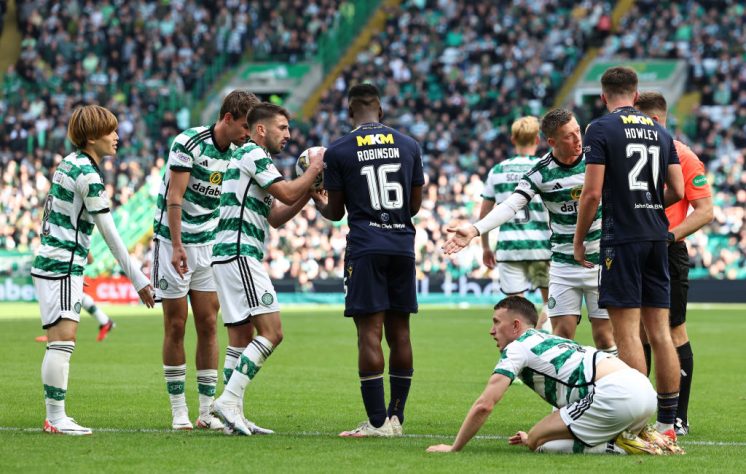 Looking at those replays, I'm not sure that Turnbull was inside the box.
But I'm guessing that on the video monitor, the ref is shown several angles, so he clearly saw enough to merit awarding a penalty.
Either way, once Turnbull had slammed the penalty down Trevor Carson's throat, the game took on a completely different perspective.
Celtic finally found their rhythm, and it's hard not to see them continuing on this trajectory.
In the end, we could have scored a lot more than 3, but regardless, you can see the green shoots begin to surface and to show what Brendan Rodgers is trying to implement with this Celtic Team.
And that's ominous.
It's ominous for Michael Beale, who showed us once again yesterday, that tactics are just not his thing.
His team were far from convincing.
Yes, they won 2-0, and they beat the team we couldn't beat at home.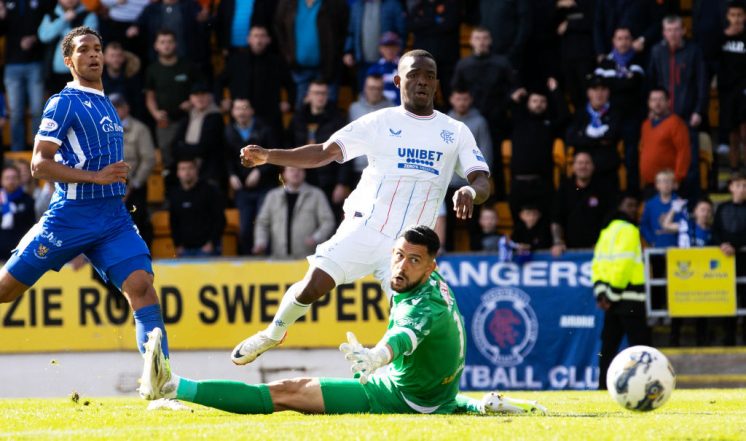 But I think we're all aware now that this Celtic side were, and still are a side in flux.
Moving away from one manager's philosophy, and starting to embrace another's.
Dujon Sterling stated that Michael Beale was a tactical genius.
If Beale is what Sterling states he is, then what does that make Brendan Rodgers?
Because Rodgers owned Beale two weeks ago.
And it's clear that as long as Beale is manager of the Ibrox side, Brendan Rodgers will continue to own him.
Despite what Hugh Keevins and Kenny Miller are saying the their columns in the Daily Record today.
You have to admire Miller's unwavering optimism when it comes to all things Ibrox.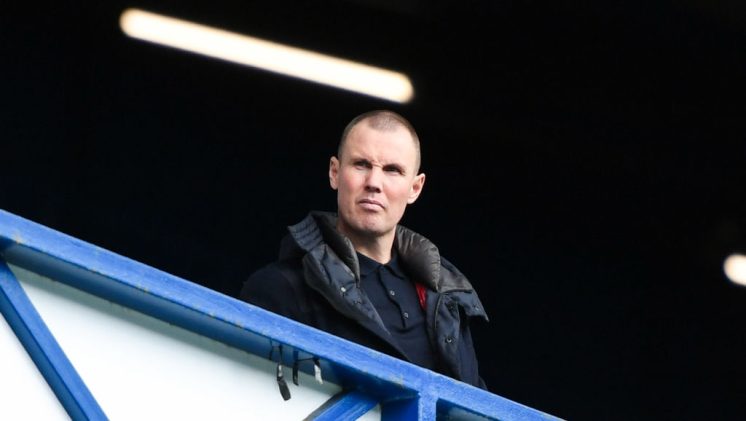 It's hard to know whether it's blind stupidity, or whether he actually believes Beale can turn things around at Ibrox.
Put it this way, I don't believe it's the latter.
Miller believes a win against Real Betis next Thursday will make things all rosy in the garden for Beale once again.
Yes, you read that right.
Miller actually believes the Ibrox side could beat Manuel Pellegrini's side.
Not only does he believe they could beat them, he also actually expects them to progress into the knockout stages.
Now that's blind optimism if ever I've seen it.
Here's what he had to say in his column:
It might not feel like it for Michael Beale right now. Because, as everyone can see, he's a R*****s manager under serious pressure.

But Europe might just be his saviour – for a while at least. A win over Real Betis at Ibrox on Thursday night in their opening Europa League fixture might just relieve some of the strain. The Spaniards are R*****s' main rivals to win the group. And I expect both to progress to the knock-out phase. Beating them would be a statement of intent from R*****s. A marker put down.
A marker put down??
I don't know what team Kenny Miller has been watching, but with every single opportunity that Beale has had to put down a marker, he has failed miserably to do so.
Does Miller's blind optimism do exactly that?
Blind him from the facts to date?
Does he really believe that Beale could get the better of a wily old campaigner like Manuel Pellegrini?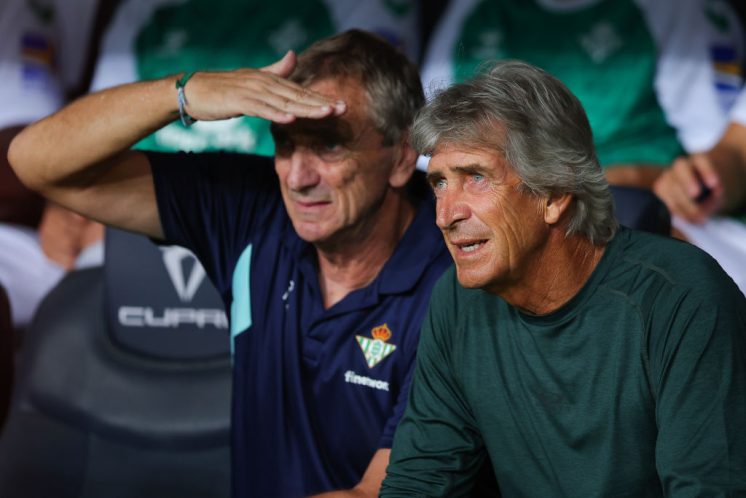 Miller reminds me of Wile E. Coyote in the Road Runner, driven by this unwavering belief that he can catch the Road Runner, but never, ever, manages to succeed in that endeavour.
Miller has an unwavering belief that the Ibrox side can catch Celtic (The Road Runner), and that some how Beale has the ability to put them back where they "belong":
Remember, there were no trophies during his (Gerrard's) first two years in charge. Michael was there as a coach so knows that by reaching the group stage of the Europa League and doing well, it bought the manager that time.

Which eventually led to Gerrard getting the club back to where it belongs as champions in 2021.
"Belongs".
And therein lies the problem.
Success does not "belong" to anyone.
It is earned through merit, graft, ability and above all else, good management.
The Ibrox side struggles in all of the above, so to stake a claim on "belonging as champions" is ignorantly arrogant.
Which sums up Miller in a nutshell.
They are so arrogant that they also believe the League Cup is now theirs.
With Beale at the helm, I wouldn't be so confident.
I guess when it comes to punditry, Miller, similar to Beale being owned Rodgers, will be owned by Chris Sutton.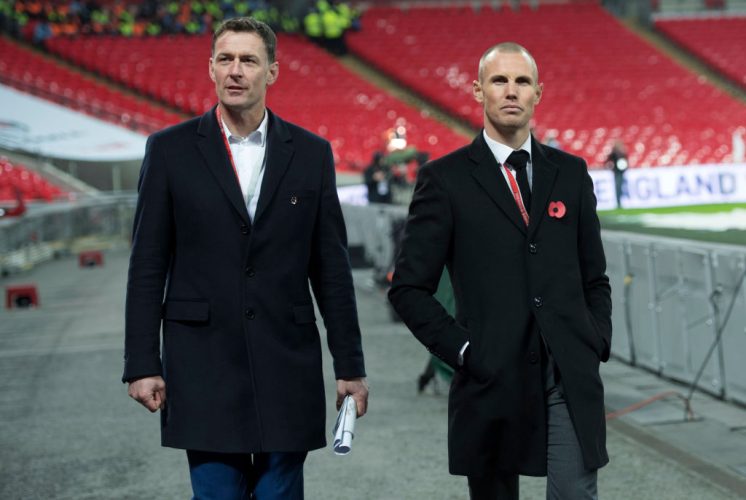 It's actually hard to believe that they were once teammates at Celtic.
Meanwhile, over on Keevins' latest offering today, he is as usual taking about firing squads, shifting sands, savagery, juries and guilty verdicts.
All of those things that are associated with managing a football team in Glasgow's gold fish bowl.
Which Keevins believes will eventually be the death of you.
As a manager, at least, but not in the literal sense.
Or is it?
It's hard to tell sometimes.
But once you get past all of the doom and gloom language, it all boils down to the same thing.
If Beale loses against Real Betis, the jury will find him guilty and sentence him to death.
Not in the literal sense, of course, but in the managerial sense.
If you know what I mean?
Ah bollocks, just read it:
And the European tie against Real Betis this week will provide the most accurate barometer of which way the wind is blowing. If he wins it'll be calm. Until the next time. Anything else and the jury may retire to consider their verdict of guilty. Put that in your data base and remember it.
Whatever way the wind is blowing, I won't be putting any of that in my data base and remembering it.
No matter what you read at the moment, whether it's Kenny Miller's blind optimism or Hugh Keevins' clanging chimes of doom, one thing is for certain, the writing is on the wall.
Beale will not survive beyond Christmas.
And I would bet my house on that.
Hell, he might not survive beyond the next round of the League Cup.
When your bosses are sounding out other managers while you're still in situ, it's time to wake up.
You're a dead man walking.
With Celtic and Brendan Rodgers breathing down your neck.
I'll leave you with this.
When was the last time the Ibrox side were 4th in the League?
Does that seem like a good position to be in for Beale to be in?
4 places behind Celtic.
With Celtic just getting into their groove?
Nope?
I didn't think so.
---
---